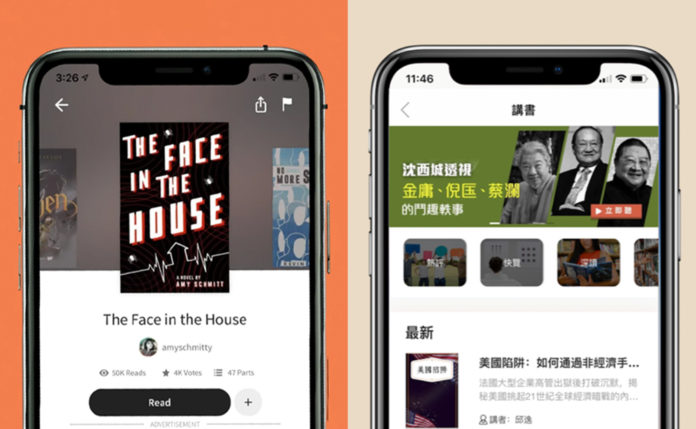 Because of the home quarantine, people have regained the fun of reading in their free time. With the popularization of tablet PC and e-books, there are more and more online e-book apps and free resources. With the app in hand, you can read books and magazines of different types and languages anytime and anywhere. YAS editors recommend 4 e-book apps for book lovers, allowing you to enjoy the wonders of reading through your mobile phone, iPad, Kindle and other readers.
E-book APP#01 | Hyread 3
Borrow e-books for free from the library
Hyread 3 e-book platform is popular among many readers with "free reading of e-books, magazines or videos from the library". Thousands of libraries have joined HyRead in Hong Kong, Macau, Taiwan and Southeast Asia. As long as you have a library card, you can log in to the library to borrow books for free. However, each library has its own rules and limits on the number and time of books to be borrowed.
The books provided are also very rich, bringing together various e-book resources such as literature, science, leisure, finance, parenting, and children's books. In addition, it also supports multi-format e-books including PDF, EPUB, JPG. Moreover, its function is quite complete, ranging from book directory guide, text search, bookmarks, notes to line drawing, convenient, simple and easy to operate. If you love reading, download this app now to satisfy your thirst for knowledge!
Hyread 3
Download: iOS/Android 
E-book APP#02 | Sparksine
Read the highlights of each book
The difference between Sparksine and other reading apps is "integrating the key content of each book for readers", allowing you to save time and obtain the gist of the book quickly and easily. You can subscribe to all of Sparksine's reading achievements at only about the price of a cup of coffee. You can read them no matter where you are: in the car, eating, or before going to bed. You can get knowledge anytime and anywhere, which is super practical and convenient. Moreover, this app also features a seven-day reading recommendation list that is curated according to the reader's personal hobbies and personality. This app is very popular among people in Hong Kong and Taiwan!
Sparksine
Download: iOS/Android 
E-book APP#03 | Wattpad
Combination of reading and writing books
Wattpad, which has more than 80 million users, ranks second in the US book applications. What's special about Wattpad is that Wattpad is not only a "free e-book", but also a "writing platform". You can start reading books by logging in through email or Facebook. The books provided are also very extensive, and there are also many foreign language books, supporting 20 languages, including simplified/traditional Chinese characters. You can set to scroll and automatic mode, readers can share, comment, collect books and communicate with other users.
Wattpad allows you to be a "reader" and a "writer!"
Wattpad
Download: iOS/Android 
E-book APP#04 | Knowledge Book
No end to knowledge to acquire "wisdom"
"Knowledge Book" is Hong Kong's first knowledge service mobile phone application, which integrates "reading", "listening" and "learning" to solve the knowledge anxiety for netizens. Through the five content categories of "lecture", "course", "audio book", "e-book" and "video", the app gathers famous and innovative lecturers and even invites celebrities from all walks of life to hold lectures to meet people's needs for knowledge, emotions, skills and self-development. This reading app is mainly aimed at those who are "fast, interesting and tasteful", redeveloping the contents of traditional paper books and using multimedia to create a new reading experience, so that you can acquire accurate and practical knowledge anytime and anywhere.
Knowledge Book Download: 
iOS/Android