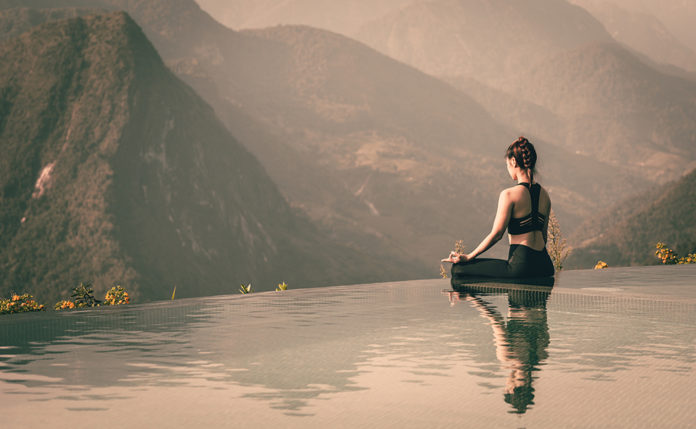 Yoga retreats may be good choices if you want to travel overseas to relax. Yoga retreats in Southeast Asia are diverse and cost-effective. Practicing yoga in nature, get rid of fatigue, intension and discomfort, refresh physical functions, seek physical and mental balance, and return to the normal life.
Yoga retreat
Yoga retreat is more than exercises and travelling. It is a vacation for the mind that includes yoga, meditation, breathing, detoxification and other activities. Through various activities in nature, you will learn to know and take care of yourself. The classes in the yoga retreat are generally arranged by hotels or resorts with one to seven nights. The price ranges from USD150-200/HK$1,166-1,555 each night and can be negotiated by yourself.
Recommendation destinations for yoga retreats
Bali Island in Indonesia | Pineapple House
Yoga retreat for free healing
Pineapple House is a utopia in Canggu, Bali Island as well as a heaven for those travelling alone to self-reflect. The yoga retreat for 2-7 nights can bring you a sense of nirvana.
In the early morning, a group of yoga lovers got together on the beach at Canggu to practise in the warm sunshine and gentle sea wind. It is really relaxing.
Guests can enjoy a rich breakfast after morning exercises and begin a new day with full spirit. They may choose yoga classes, swimming, surfing, massage and other activities to relax.
Pineapple House
Add: Jl. Subak Sari, Canggu 80361, Indonesia
Tel: +62 823 2960 1181
Official website
Koh Samui Island in Thailand | Kamalaya Koh Samui
A heaven for yoga
Kamalaya Koh Samui is located in Koh Samui Island with beautiful scenery. Its belief is like its name: "Kamalaya" means a "heaven with lotus" and is a peaceful destination to relax your mind.
The 3 to 7-night customized yoga retreat offer detox diet, nutritious food and menu for ordering, meeting the demands of customers. You can fully invest your heart in to your healing journey.
Customer will be able to consult professional nutritionists after checking in. They will design a reasonable, effective and complete plan based on your stay, recommend private yoga tutors and set targets for particular body parts.
After yoga practice, you can enjoy a traditional foot massage and Indian head massage to fully relax your body and mind.
Kamalaya Koh Samui
Add: 102/9 Laem-Set Rd, Ko Samui District, Surat Thani, Thailand
Tel: +66 77 429 800
Official website
>> Exercises at home! Half-an-hour exercises at home for body building
India | Atmantan Wellness Resort
Wellness resort
Atmantan Wellness Resort in the mountains to the south of Bombay, India offers customized yoga retreats with 3- to 18-night yoga classes.
Professional health consultants and nutritionists in the resort propose appropriate therapies and classes based on the conditions and demands of different customers. They provide yoga tutoring, fitness, entertainment, posture rectification and analysis to improve customers' mind and physical health. Nutritionists will provide suitable diets according to your needs.
In addition, customers may use the spa, swimming pool, steamed bathroom and infrared sauna room in the resort to achieve physical and mental balance.
Atmantan Wellness Resort
Add: Village Palse, Tamhini Ghat Rd, Mulshi, Pune - 412108, Maharashtra, India
Tel: +91 20 66766666
India | Ananda in the Himalayas
An isolated Garden of Eden
Ananda in the Himalayas is a Garden of Eden known by few people. You can practice each yoga high concentration. Ananda provides customers with 5- to 7-night yoga classes.
Nutritionists will design unique diets based on the physical conditions of customers. The routine class includes yoga, pranayama, meditation, cooking, fitness and hiking.
The beautiful environment brings you an otherworldly peacefulness. Enjoy this holiday without fatigue, stress, and bothersome distractions.
Ananda in the Himalayas
Add: The Palace Estate, Narendra Nagar Tehri Garhwal, Uttarakhand 249175 India
Tel: +91 1378 227 901
Official website