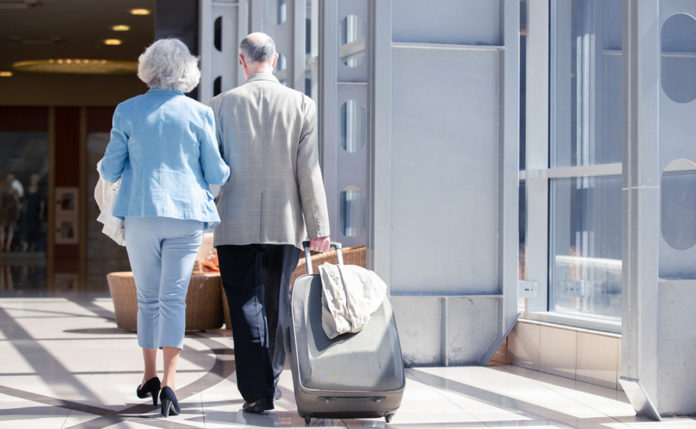 Travelling with parents also has its complications. Make sure to purchase insurance when travelling as a family. Older people can easily fall sick or injure themselves, you should carefully read compensation clauses on travelling with parents. Here are 4 destinations to travel to with your parents, and a summary of family travel insurance.

Destinations for travelling with parents #01 | Okinawa
Relaxing Vacation | Enjoy the Blue Sea
Okinawa in Japan is the first choice for many people when travelling with their parents. You can travel with parents without joining a tour group to enjoy the local weather and scenic spots. Despite an offshore island in Japan, there are shopping malls and Japanese restaurants in the urban area of Okinawa. The sashimi is well suited for your parents taste. Walking a litter farther, you can enjoy the blue sea. This vacation will never be boring for 4 days and 3 nights!

Destinations for travelling with parents #02 | Taichung
A trip for Taiwanese food | Relaxing Destination
If you plan to have a self-driving tour, Taichung is a destination for travelling with parents. With a flight of no more than 1.5 hours, Taichung is not as crowded as Taipei, but you will still feel the hospitality of Taiwan. Taichung has many different food options well suited for you and your parents. Most scenic spots are located surrounding Taichung and most are natural landscapes. Taichung is a good choice for a driving tour with you parents,
Tips for parent-child travelling [Parent-child travelling in Europe] 4 destinations for parent-child travelling, travelling to Europe with kids is easy

Destinations for travelling with parents #03 | Hokkaido
Hotspot for enjoying snow/Check in spring hotels
Some old people have never seen snow in their life. Your parents may finally enjoy the wonders of snow in Hokkaido. Make sure to stop by the scenic spots while travelling through Hokkaido. Transportation mainly relies on trains and it is hard to fit everything into a tight schedule travelling with parents in the winter. You should check into a hotel during the Spring. Enjoy the snow in Hokkaido in a relaxed fashion.

Destinations for travelling with parents #04 | Singapore
A tourist-friendly destination/Good Food and Hospitality
Singapore is absolutely the best choice for travelling with parents. Transportation is convenient and you can travel through the whole country by metro. All delicious food in Southeast Asia has presence in Singapore, such as fried crabs in chillies and Hainan chicken rice. If you want to spend your holiday, you may stay 4 days and 3 nights in Sentosa, Singapore. It is easy to arrange the itinerary for a family vacation here.

Encountering pickpockets when travelling in Europe Manuals for preventing oickpockets

Family Travel Insurance| Tips on purchasing insurance when travelling with parents
Family travelling insurance is more cost-effective than individual insurance. Generally, premiums on parents cover guarantees on children. However, general family travel insurance only covers children aged 18 and below and the guarantee amount is relatively small. The guarantee on physical accidents is only HK$200,000. You may purchase additional travel insurance for your children.
Family Travel Insurance from Travel Insurance companies generally covers no people aged 70 and above or some guarantees will be 25%-50% lower. Some dangerous activities are not covered. You should read the clauses carefully. Tourism insurances with no restrictions on the age general require higher premiums, but they provide more guarantees.
Family travel insurance | Zurich "Easy Travelling", travelling insurance program
The single travelling insurance program has no restriction on the age. Even those who are 76 years old can enjoy 100% guarantees as adults. The premium on a journey with 4 days and 3 nights is HK$308, covering all programs and all people of different ages. Please refer to the official website for details.
Family Travel Insurance | Hong Leong Travel Insurance
Hong Leong Travel Insurance also provides travel insurance for those aged 90. The golden program covers people aged 18-90 with medical expenses of up to HK$600,000 covering 100% guarantees. The premium on a journey with 4 days and 3 nights is HK$84. Please refer to the official website of Hong Leong Travel Insurance for details.