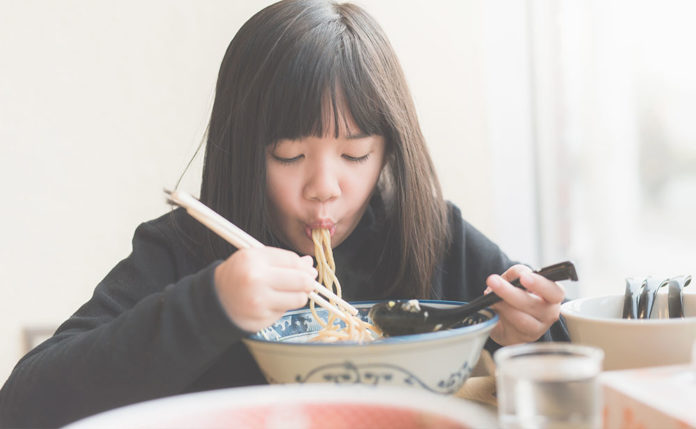 [Tokyo Food] When you go to Tokyo with your friends, each of you will be in charge of an activity, and it's your turn to be in charge of the food. Don't worry, let yas editor take you through the Tokyo Food Guide 2020 itinerary, from breakfast to dinner, and even dessert, so that everyone will be amazed by your culinary journey.
Sushidai (壽司大) : Late night queuing choice
There is a Sushidai restaurant in Toyosu Market, Tokyo's central market, which has been moved from Tsukiji Market, and it attracts a large number of tourists from different countries every day. There are only 12 seats in the inner lobby, you can take as many photos as you want during your meal as well. The chef also speaks a few foreign languages, and a few simple Cantonese words make the meal even more friendly.
The important thing is that a group of friends did the same silly thing, ate the same food and won the friendship.
Best time to arrive: 3:00am
Address: 6-5-1, Toyosu, Edo-ku, Tokyo, Tokyo, Japan 6 blocks, Toyosu Market, Tokyo Central Landfill, Mizutaki, Tokyo, Japan 3/F, Mizutaki-san, Tokyo Central Landfill
Opening Hours: Monday-Saturday 5:00am-3:00pm
Closed on Wednesdays, Sundays and Public Holidays
Sushikuni (鮨國):The eye-catching sea urchin bowl
When you are in Tsukiji, how can you not make a pilgrimage to Sushi-kuni, where the sea urchin bowl over rice is very popular. The golden sea urchin over rice bowl is filled with noodles and you will be amazed when you serve it. In the mouth, you can taste the sweetness of the sea urchin and the soft vinegar rice, and the taste will spread in your mouth. One Sea Urchin Bowl (3,800yen/approx. HKD270).
Address: 4-14-15, Tsukiji, Chuo-ku, Tokyo
Opening Hours: Monday-Saturday 10:00am-2:30pm, 5:00pm-8:30pm, Sunday & Holidays 10:00am-3:00pm
Menya Itto (「一燈」拉麵):A Tokyo must-eat
In the world of ramen, it's always been the soup base that determines the grade of the ramen. At Ichidou, we have the best soup base, noodles and BBQ pork, so you won't be disappointed with our famous Japanese ramen. The rich chicken stock hangs over the fine ramen noodles, and the combination of the two allows the flavorful soup to linger in the mouth for longer, making it a pleasure to swallow. The authentic Japanese barbecued pork ramen has a light pink tinge to it, as the barbecued pork is cooked slowly at a low temperature until it is cooked, then sliced and dipped in the chicken broth.
Best time to arrive: before 5:15pm
Address:1-4-17, Higashi-Shinkoiwa, Katsushika-ku, Tokyo
Business Hours
(Weekdays) 11:00am-3:00pm, 6:00pm-10:00pm (Soup and noodles are only available while supplies last)
(4th Wednesday of the month) 11:00am-3:00pm
(Saturday, Sunday & Holidays) 10:30am-3:00pm, 6:00pm-10:00pm
There are only 11 seats in the inner hall, so you'll have to queue up for noodles.
Obana Eel on Rice (尾花鰻魚飯):1-star Michelin
Obana, a famous eel rice restaurant in Tokyo, is a Michelin-starred restaurant with a long lunchtime queue. The eel is steamed and then grilled in the traditional Kanto style of cooking, and is served with a layer of sauce to bring out its rich, creamy texture, which brings a sense of happiness. It takes about 30 minutes to make the eel rice, so you can use other grilled items available at the restaurant during that time.
Best time to arrive: before 6:00pm
Address: 5-33-1 Minami-Senju, Arakawa-ku, Tokyo
Business Hours: (Tuesday to Sunday and holidays) 11:30am-1:30pm, 4:00pm-7:30pm
Closed on Mondays.
Maruichi 丸一豬扒:Who Loves Pork Chop?
Pork Chop is notorious for being hard to eat, so Maruichi Pork Chop is fried just right, not too thick, and the meat is soft and tender. The outside of the dumpling is crispy and tasty, but the inside of the dumpling has a thick, meaty fat, which goes well with the flexibility of Japanese rice. The pork chop here is thickly cut and large, and can be served with unlimited rice, which is a great value.
Maruichi is also a long-queued restaurant, so be prepared to wait in line if you want to try it out.
Best time to arrive: before 11:00am
Address: 5-28-12, Kamata, Ota-ku, Tokyo
Opening hours: Tuesday, Thursday, Friday 11:00am-2:00pm; Wednesday, Saturday 11:00am-2:00pm, 5:00pm-8:00pm
Go Go Curry:Curry Rice with the number 5
Go Go Curry is a Japanese curry rice shop chain with black macadamia as the shop sign, specializing in Kanazawa curry, and has about 76 branches in Japan. All the dishes are freshly cooked in the shop and undergo a 55-step production process, which requires 5 hours of cooking, plus deep-fried pork chop, chicken fried steak and shrimp as the staple food, making the taste of curry more sticky and easy to drink.
Go Go Curry also has the world's strongest five-star special curry, which comes with two big fried pork chops, two fried shrimp, four sausages, a big plate of curry rice and shredded cabbage, and it's free if you finish it in 30 minutes, otherwise you have to pay 2,550円 (about HKD181). However, each branch can only serve 5 giant curry rice per day, so if you want to be a big eater, you'd better hurry up. A simple curry rice costs 530円 (about HKD38).
Opening hours: 10:55am-10:55pm (each branch may have different opening hours, so you should check before you go).
Hanamaru Udon 花丸烏冬麵:Homemade Udon
Hanamaru Udon is famous for its homemade udon and has more than 400 outlets all over Japan and even in China and Malaysia. They operate on a self-service basis, so customers can choose their own toppings and fried items, with prices ranging from 100-130 yen (about HKD7.1-9.2) per item, and can choose from cold soup, hot soup or dry-boiled udon noodles.The noodles are bouncy and crunchy, and the soup base is light and sweet.
Opening hours:8:00am-11:30pm
UKAI 東京·芝 豆腐屋:Tofu at Tokyo Tower
Located in Shiba Park next to the Tokyo Tower, this restaurant has been awarded a Michelin star. The Tofu Shop offers a variety of set menus, including tofu in soy milk soup, sesame tofu, and miso-fried tofu. Two dishes that can be mentioned are the tofu tamagotchi and the tofu with bean water. The tofu with tofu and miso sauce is served hot with green onions and shredded minced water, tastes like Peking duck, but without the greasiness. As for tofu in soybean water, soybean water is soybean milk, soybean milk here is not pure white but dark yellow, in the rich soybean milk put a piece of white tofu, the original intention is to taste the original taste of soybean milk, and then add a drop of soy sauce to try the different flavors of tofu.
Address: 4-4-13 Shiba Park, Minato-ku, Tokyo
Business Hours: Weekdays 11:45am-3:00pm, 5:00pm-7:30pm; Saturdays, Sundays and Public Holidays 11:00am-7:30pm
Closed on the second Monday of every month and New Year's holiday
BILLS Pancake : The World's No.1 Pancake
If you are a dessert lover, you can't go wrong with pancake here. This is the world's No.1 pancake dish. It is made with a fine egg and a large amount of cheese, and the smell of the egg goes through your nose and back to your mouth.
Address:7F Harajuku, 4-30-3 Jingu-mae, Shibuya-ku, Tokyo, Japan
Business hours: 8:30am-11:00pm
HARBS Mille Crepe Cake:Thousand Layers of Happiness
Seasonal fruit crepe cake is the highlight. Each thin layer of the cake is mixed with a layer of cream and seasonal fruits. The sight of the sliced fruit is already eye-catching, with layers of different colors of fruit like a rainbow. In one bite, the slightly sour and refreshing flavors of strawberry, kiwi, banana and honeydew melon combine with the sweetness of fresh cream to give the omelette its egg flavor. It is also a good choice for seasonal variations such as Matcha Mousse Cake or Banana Cream Pie.
Address: B2F, 3-38-1, Luminato Shinjuku, Shinjuku-ku, Tokyo
Opening Hours: Monday-Friday 11:00am-10:00pm, Saturday, Sunday & Holidays 10:30am-9:30pm