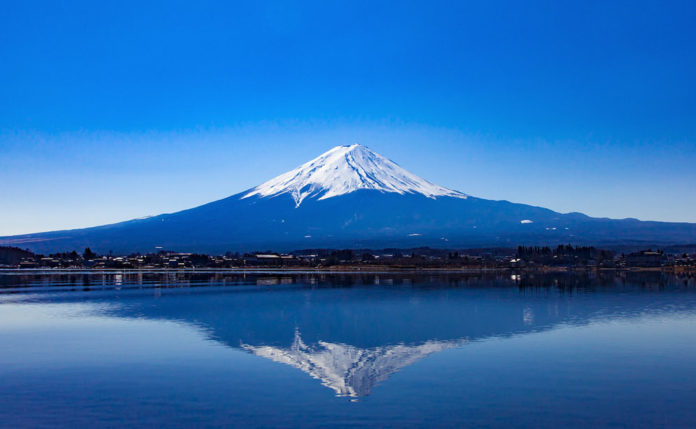 Do you feel sad if you can't visit all the places on your trip? Even if you have too few days to arrange a tour, you can still arrange a self-drive trip in Kawaguchiko, for example, by driving from Kawaguchiko to Karuizawa-cho, saving most of your travel time by taking a self-drive tour of Kawaguchiko's various attractions along the way! The following will bring you to different places to go for reference!
Geographical Location of Kawaguchiko Self-driving Tour
We often see the blue mirror-like lakes and "backwards Fuji" on postcards of Japanese scenery, and this scenery is "Lake Kawaguchi" from the Fuji Five Lakes region. Since Lake Kawaguchi is far away from Tokyo, it is difficult to get there by car, so we usually recommend taking the cheaper express buses or the less congested Fujikyu Line and JR Chuo Line.
Kawaguchiko Self-drive Car Rental Guide
You can rent a car from Nippon Rent A Car website, sometimes there may be some credit card promotions, remember to check to see if your credit card has a co-op offer.
Address:
山梨県南都留郡富士河口湖町船津3647-1 
3647-1 Funatsu Fujikawaguchiko, Minamitsuru-gun
One-day fee including insurance: 7,200円 (approx. NT$2,000)
Website
Kawaguchiko 2 Days and 1 Night Driving Tour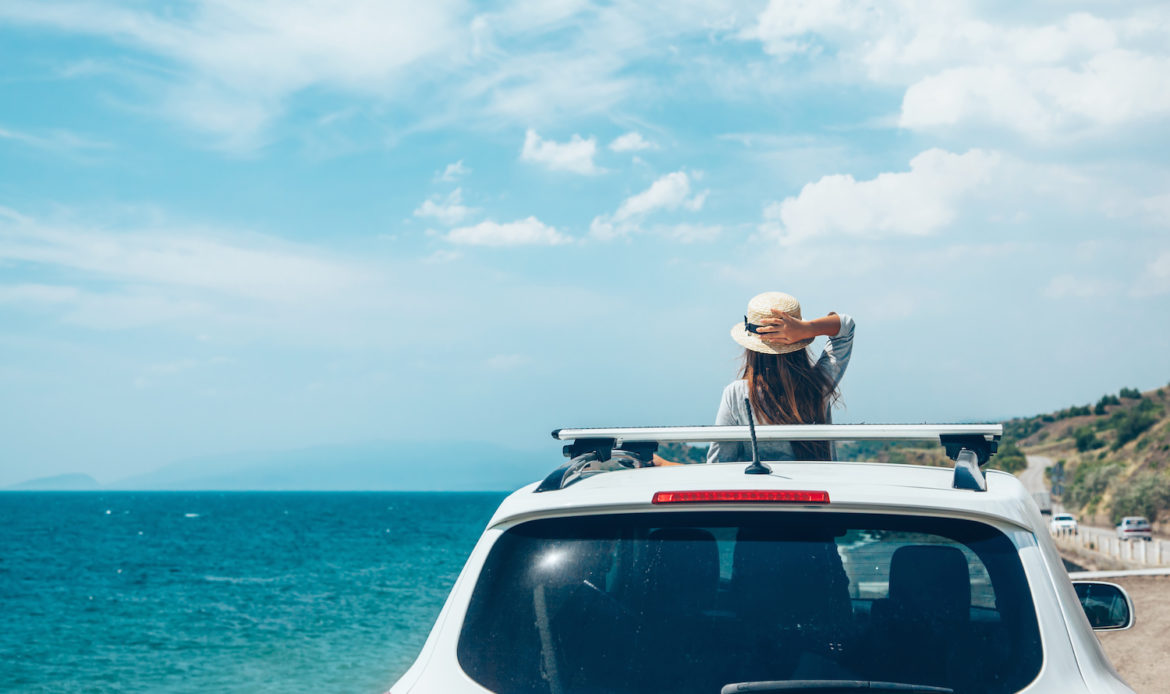 As Lake Kawaguchi is a suburb of Tokyo, there are many attractions in the surrounding area, so to save time, it is generally recommended to drive around the lake to see all the sights in a short period of time.
Lake Kawaguchi Self-drive Tour Day 1
Music Box Forest, Konohana Museum of Art, Lake Kawaguchiko Natural Life Center
Driving Scenic Spots in Kawaguchiko:Music Box Forest in Kawaguchiko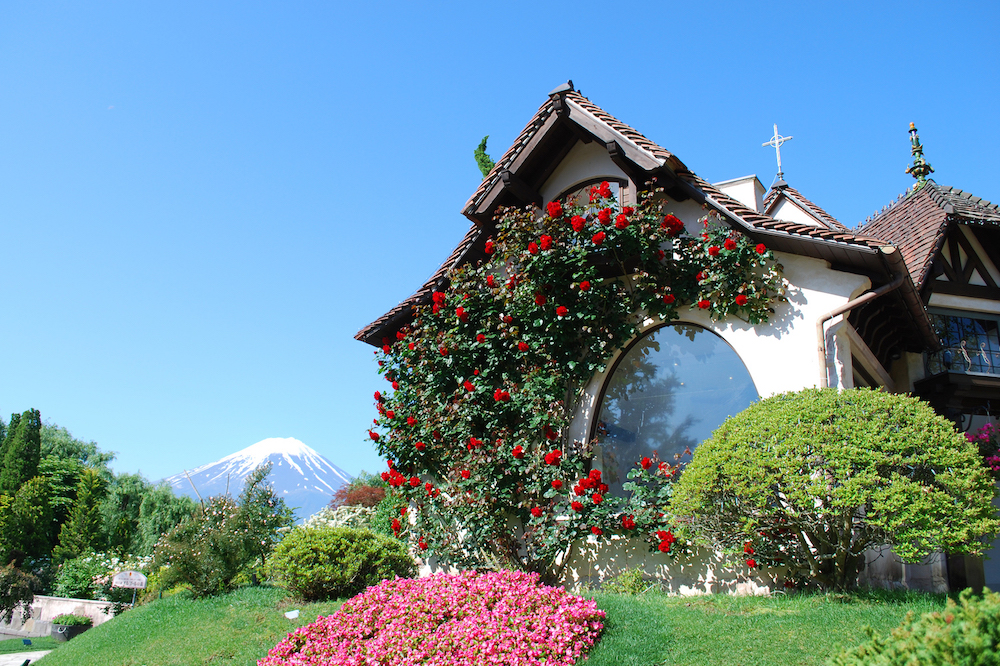 Almost one of the must-drive attractions at Lake Estuary, the museum is all fairy-tale in design, with views of medieval European-style buildings and garden-style gardens.
Opening hours : 09:00~17:30
Admission : Adult 1500yen
Address : 3077-20 Kawaguchi, Fujikawaguchiko-machi, Minamitsuru-gun, Yamanashi Prefecture
Driving Scenic Spots in Lake Kawaguchi:Kinohana Museum of Lake Kawaguchi
The Kawaguchiko Kinokunohana Museum of Art features the works of Akikko Ikeda, a picture book artist, and exhibits many rare items and manuscripts related to the artist, but note that photography is not allowed inside the museum.
Address:3026-1 Kawaguchi,Fujikawaguchiko-machi,Minamitsuru-gun,Yamanashi prefecture
Opening Hours:09:00~17:00 (March~November) ; 10:00~16:00 (December~February)
Admission:Adult 500円
Lake Kawaguchi Driving Scenic Spots:Lake Kawaguchi Natural Life Museum + Boulder Park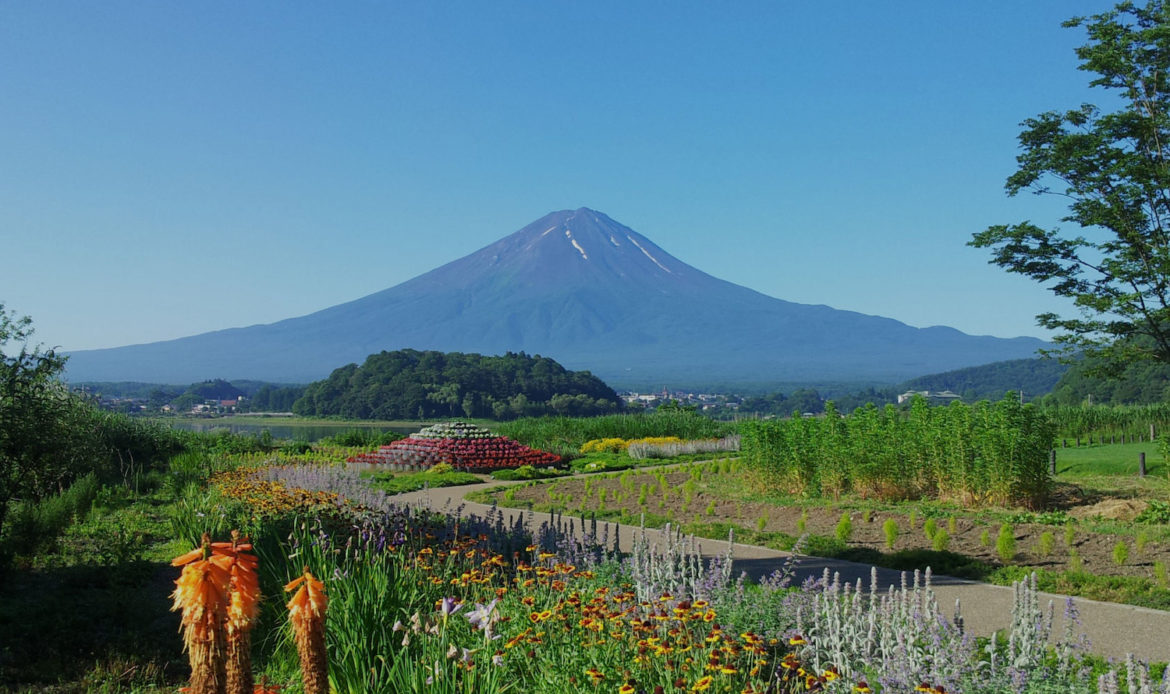 Oishi Park, located in the Lake Kawaguchi Museum of Nature and Life, has flower fields that bloom throughout the year, including rape and shiba cherry blossoms in spring and lavender in summer.
Address:258 Oishi, Fujikawaguchiko-machi, Minamitsuru-gun, Yamanashi Prefecture
Opening Hours: 9am-4pm (April-October); 10am-5:30pm (November-March)
Tickets: Free admission
Lake Kawaguchi Self-drive Tour (Day 2)
Tensouzan Park Cable Car + Kawaguchiko Cruises「アンソレイユ」+ a walk along the lake's edge (reverse Fuji clapper)
Driving Scenic Spots in Kawaguchiko Lake:Tenjisan Park Ropeway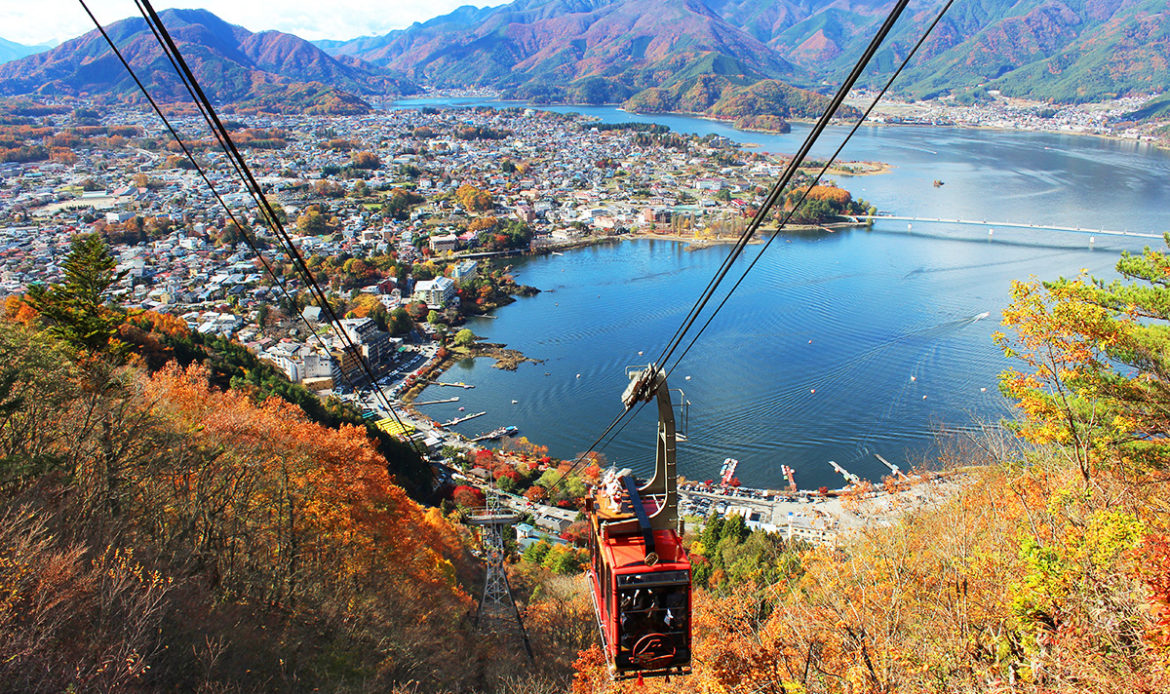 For panoramic views of Lake Kawaguchi and Mount Fuji, you must visit Tenjou-san Park! You can take a gondola up to the Peak Park, along the way you can see the scenery of Lake Kawaguchi and the surrounding area, and at the Peak Observatory you can even see the entire Lake Kawaguchi area from a 180-degree panoramic view.
Address : 天上山公園カチカチ山ロープウェイ河口湖畔駅
Opening hours : Details on Offcial Website
Round trip ticket : Adult 800円
Driving Scenic Spots in Lake Kawaguchi: Lake Kawaguchi Cruise Boats「アンソレイユ」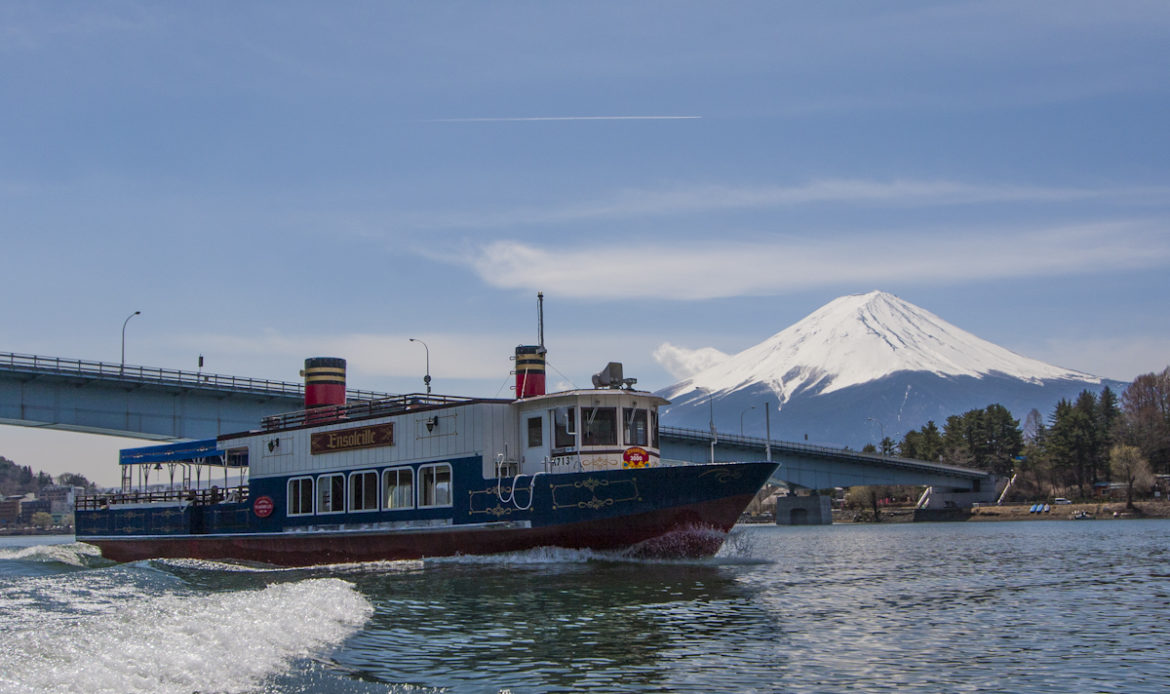 From the park, you can board a tour boat at the small pier next to the cable car station and enjoy the scenery of the lake and the beauty of Mount Fuji. The tour of Lake Kawaguchi takes about 20 minutes, and the best place to see Mount Fuji is on the second floor open deck of the cruise ship.
Opening hours : 9am-4:30pm
Round trip ticket : Adult 930円
Address : 4034 Funatsu, Fujikawaguchiko, Minamitsuru District, Yamanashi Prefecture 401-0301
Lake Kawaguchi Driving Scenic Spots:Lakeside Walk on Lake Kawaguchi
In the afternoon, you can schedule a walk along Lake Kawaguchi to enjoy the scenery of Mount Fuji, which is the best place to take a reverse Fuji shot.
Kawaguchiko/Karuizawa Self-drive Tour
Driving from Lake Kawaguchi to Karuizawa in Nagano Prefecture is also highly recommended. Karuizawa is located in a cool mountainous area where you can enjoy the summer, autumn, and winter scenery, and most importantly, the scenery of Lake Kawaguchi by car. Finally, you can go back to Tokyo and shop at the huge outlet "Karuizawa Prince Shopping Plaza" next to the station before you leave.
If you want to visit Lake Kawaguchi in a short period of time, a self-drive tour is definitely the way to go. The above is a brief introduction to the sights and itinerary of driving around Lake Kawaguchiko, such as Kawaguchiko Music Box Forest, Kawaguchiko Natural Life Center, and Oishi Park. You can also drive from Lake Kawaguchiko to Karuizawa, which is a great way to enrich your trip. Still hesitating? Go on a Lake Kawaguchi driving tour!
Latest Articles