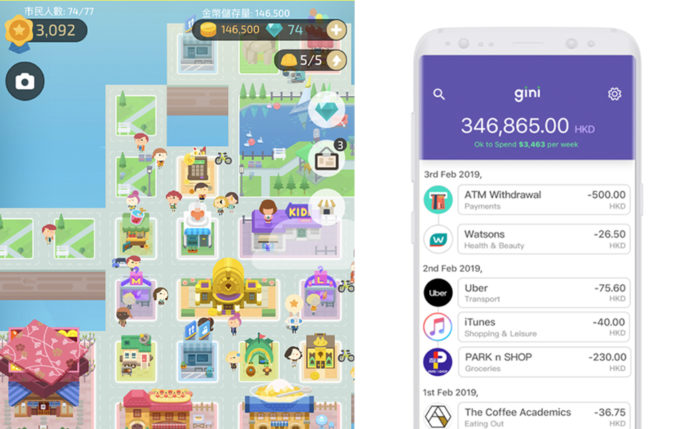 Wealth will ignore you if you don't manage it properly. For the moonlight clan, they will wonder "Where is my money?" when they receive the monthly statement on their bank account or credit card. If you want to know where your money is going, you may consider the following 5 wealth management apps. You can play games and manage your wealth at the same time. Take a small challenge in bookkeeping for 7 consecutive days on the wealth management app, you will know where your money goes and no longer be the moonlight clan. Learning how to manage your wealth will help you realize your goals!
Fortune City — A wealth management game
Fortune City is an app that encourages users to monitor their money through games. It often ranks first in Apple Store and Google Play and is the No. 1 wealth management app in the recommended section.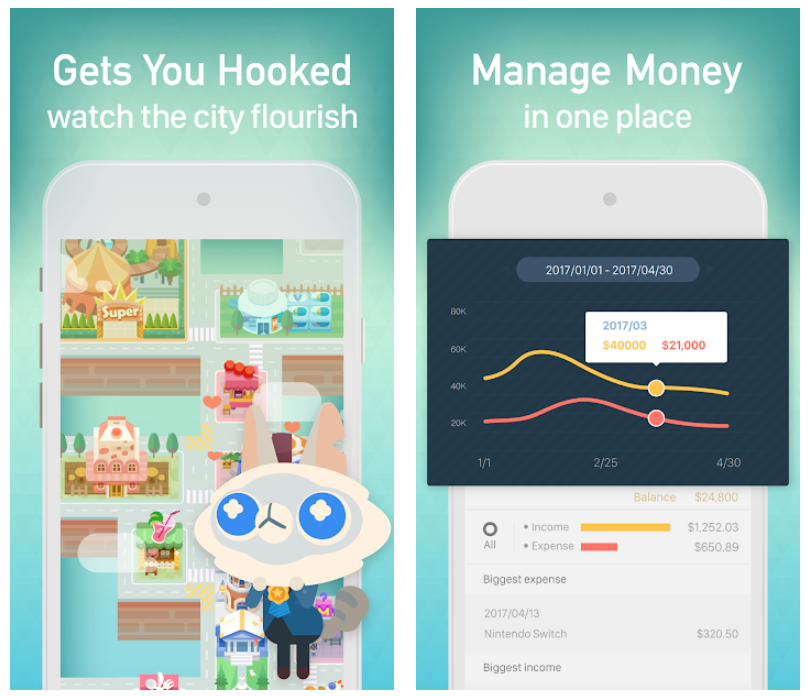 Fortune City turns bookkeeping into an exclusive kingdom for users. A building will be created after one account is kept. Different buildings represent different categories of consumption. For example, eating consumption will become a restaurant. Users can have a vivid impression on their major consumption.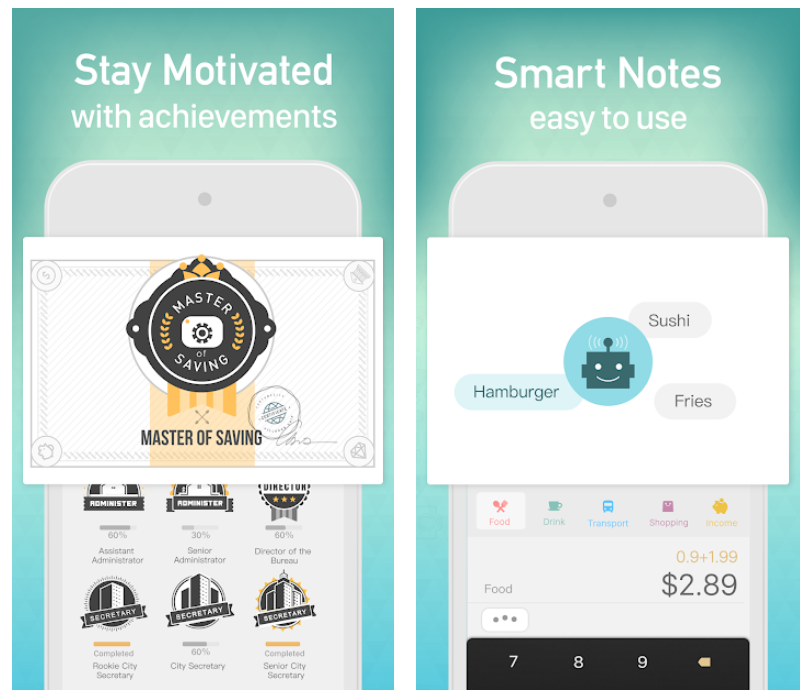 Fortune City can also display users' consumption habits in diagrams and analyze users' financial conditions. The interesting accounts-keeping method can effectively help users maintain the habit of account-keeping.
Applicable to: students, newly-employed graduates and newcomers on accounts-keeping
Download: App Store/Google Play
Gini — A wealth management app for Hongkongers in 2020
Gini is the first wealth management app for individuals in Hong Kong. It can be accessed by local banks and credit cards. Each transaction will be updated simultaneously with your bank account. The app will automatically conduct analysis and provide financial reports based on the latest daily data, including transportation, dining, housing, and income.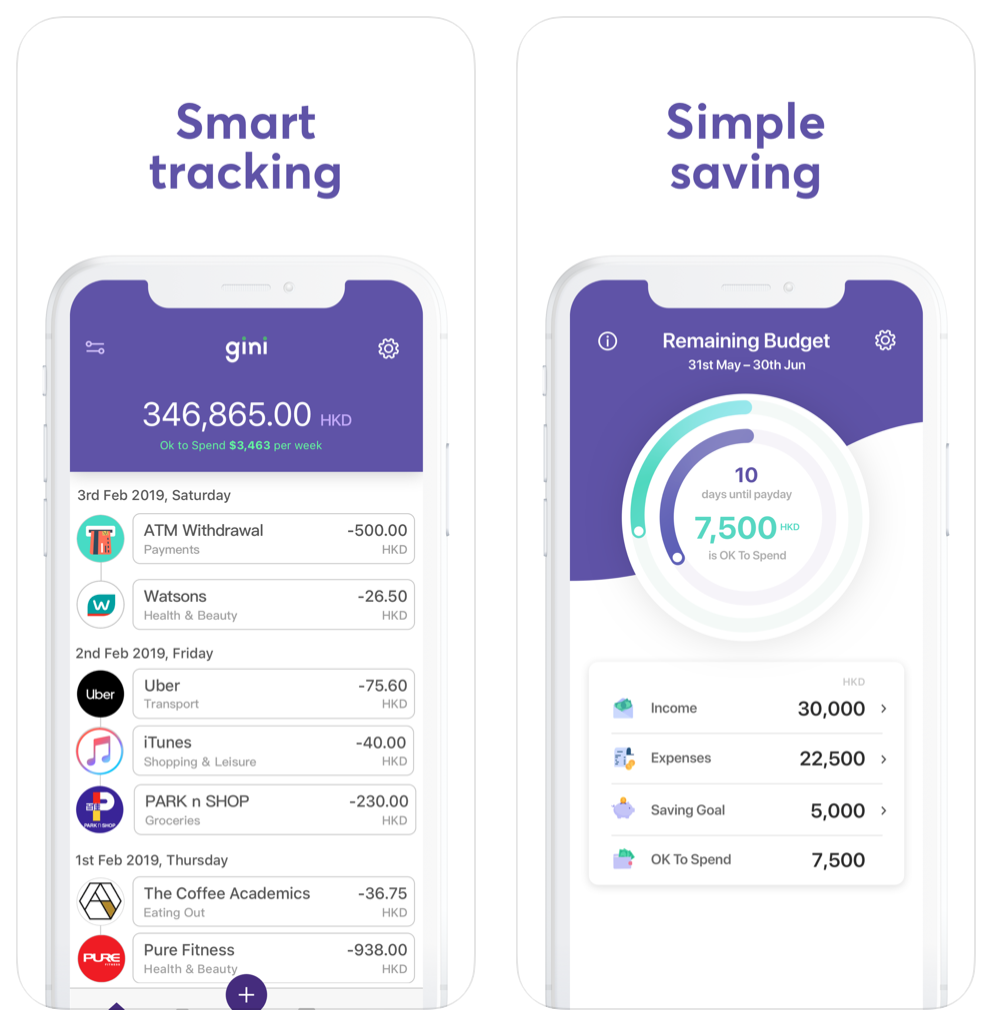 Besides banks accounts nd credit cards, Gini also integrates the savings and cash accounts of users in all banks. It also has reminders on payment with credit cards and bank charges, saving you time on checking yourself.
Applicable to: Users with many accounts and credit cards in different banks
Download: App Store/Google Play
Expensify — A wealth management and bookkeeping app for travellers
Expensify has the function of scanning and collecting receipts. It can scan and collect receipts, and is an excellent choice for office workers who travel frequently.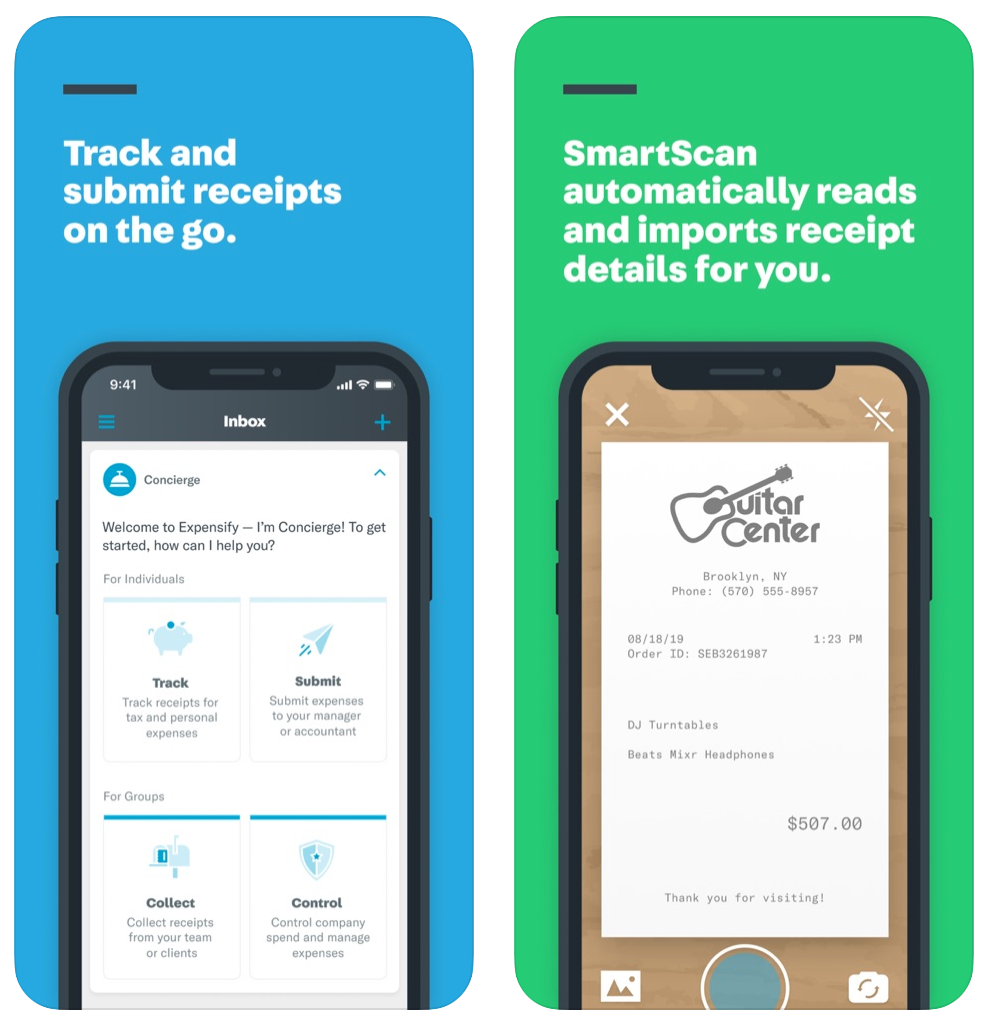 The app allows you to record consumption rapidly during travelling, scan and input receipts, and send to the company for reimbursement. Meanwhile, you can connect the accounts of your credit cards into the app for better financial records. Expensify has computer and mobile versions for users to use on different platforms.
Applicable to: Office workers with frequent claim of accounts
Download: App Store/Google Play
Monny — Small challenge in bookkeeping
Monny is an app for bookkeeping from Taiwan and helps users track consumption and expenses in detail. The app will classify based on users' life habits and analyze and deliver financial reports to help users understand their consumption habits.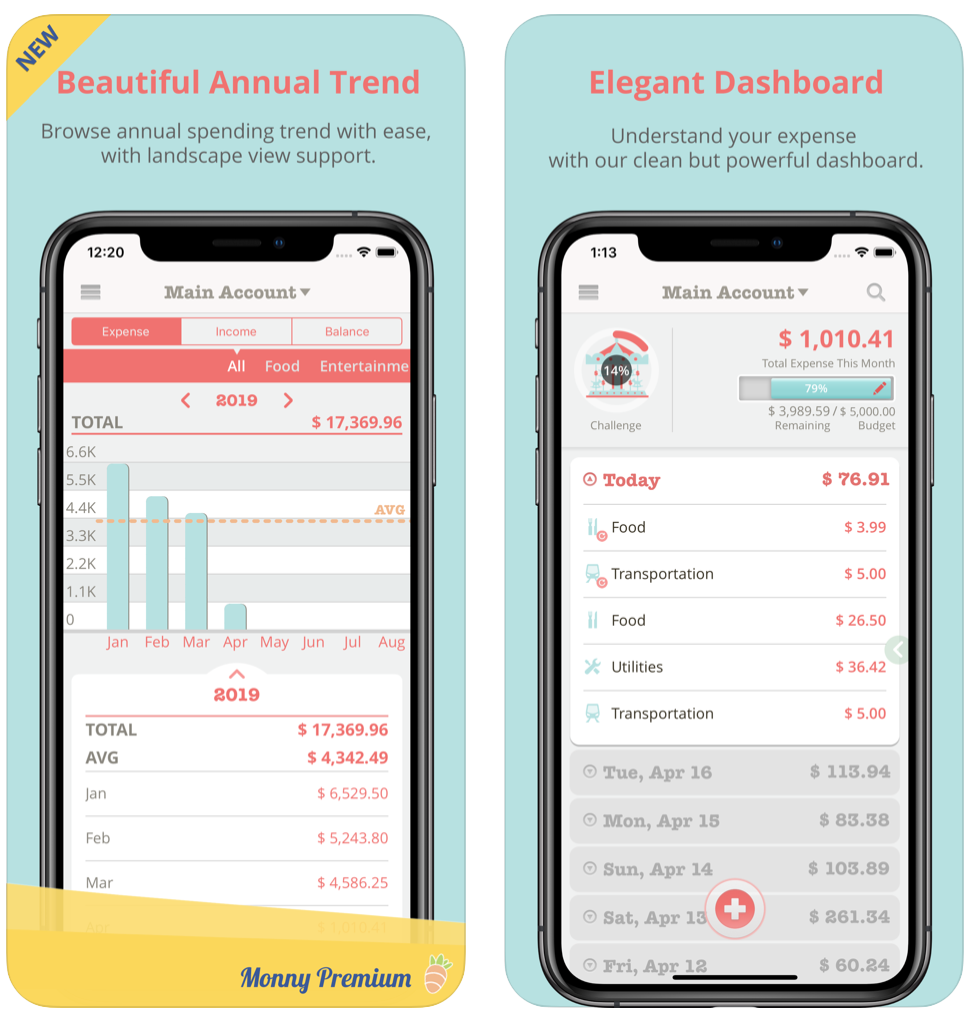 Monny also has challenges and tasks, including simple and complicated challenges. For example, bookkeeping for 7 consecutive days can help users form a consistent habit and reduce the chances of giving up. It is a wealth management app worth giving a shot!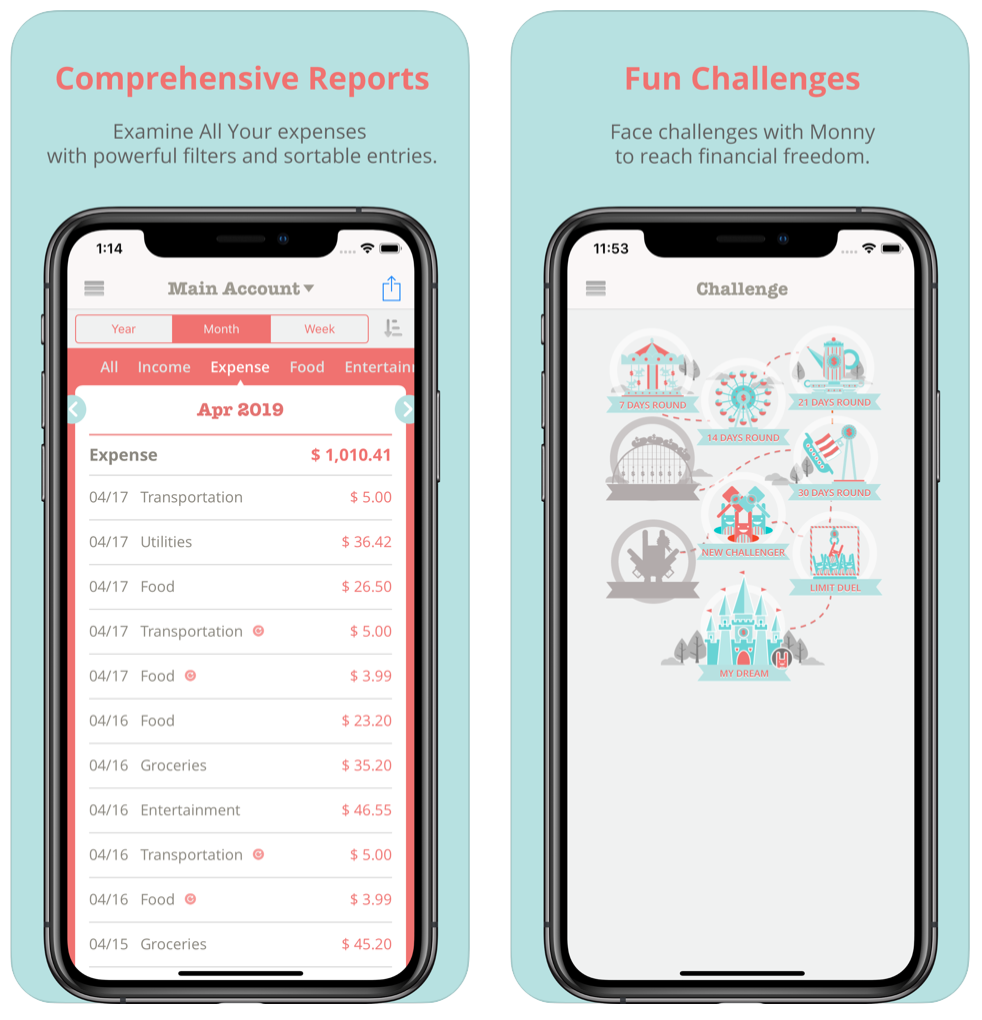 Applicable to: Users with particular savings targets
Download: App Store/Google Play
Spendee — A colourful and simple wealth management app
Among various wealth management apps, Spendee is popular for its various colours and simple style. Spendee can connect to your bank accounts and assist in expenses analysis through artificial intelligence, providing suggestions on wealth management and bookkeeping.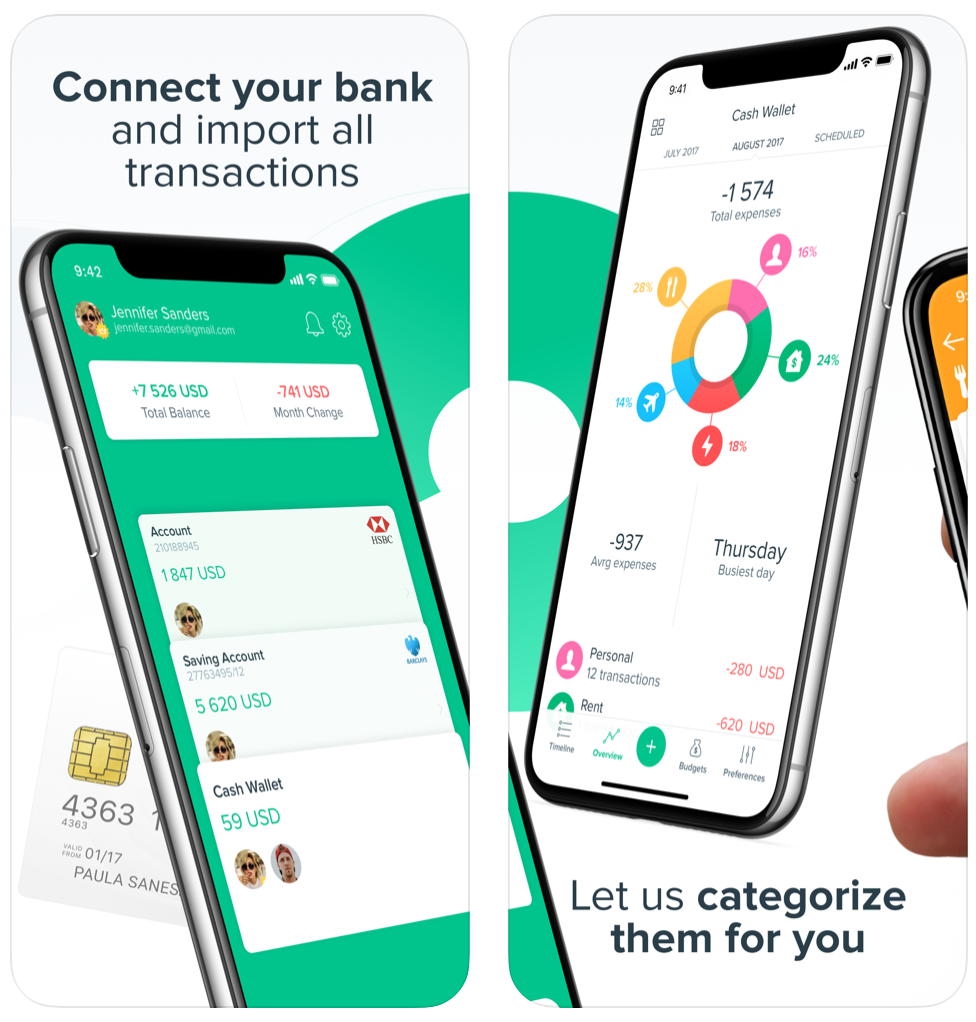 Besides the transaction amount, the app can also record the transaction place and people involved. Users can set up different accounts for records at the same time and such accounts can be shared by other users to track the records of expenses together. Spendee can also be linked with your Facebook account. Users will not worry about the loss of information on revenue and expenses in accounts when changing mobile phones.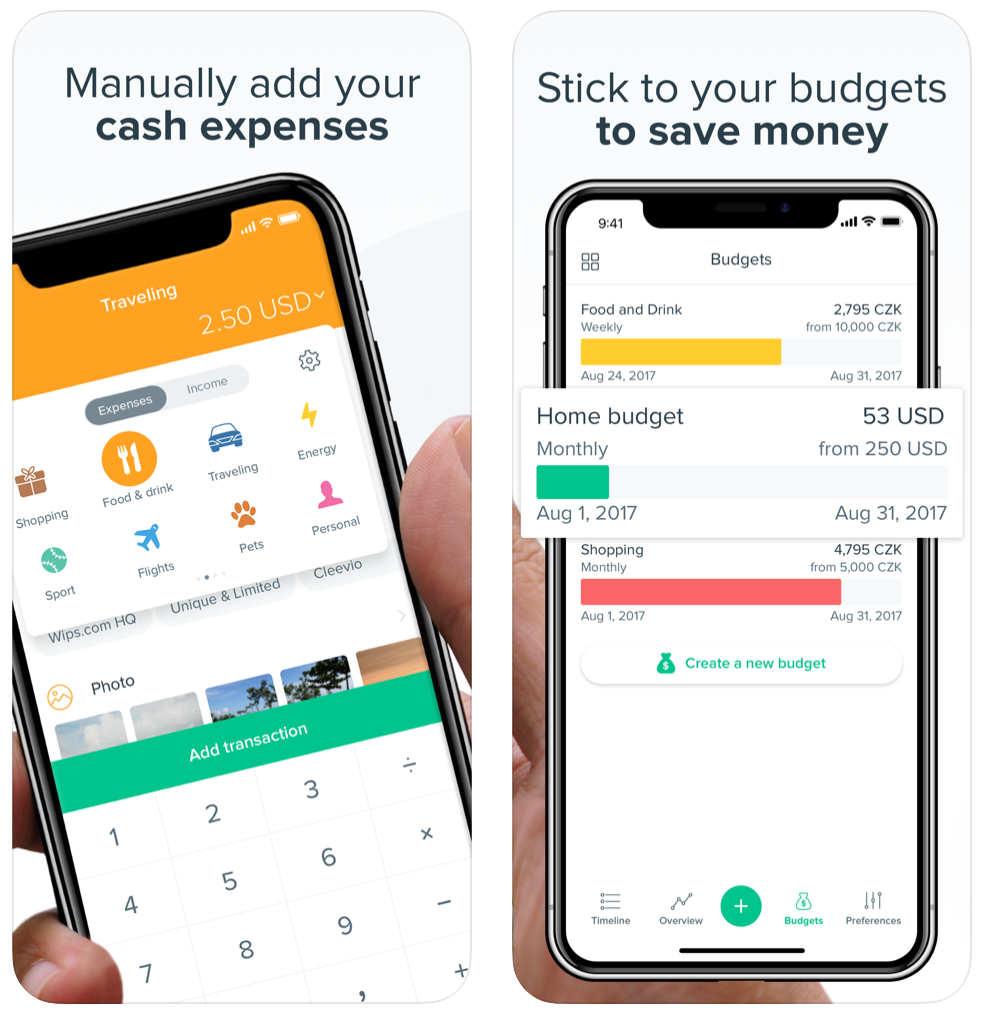 Applicable to: Economical groups with an intention for detailed accounts-keeping
Download: App Store/Google Play
Wealth management App are useful tools but Disciple is just as Important
After downloading apps, you should maintain a good habit of bookkeeping for a long time. You will know where your money is going and will not ask "Where is my money?" every day!