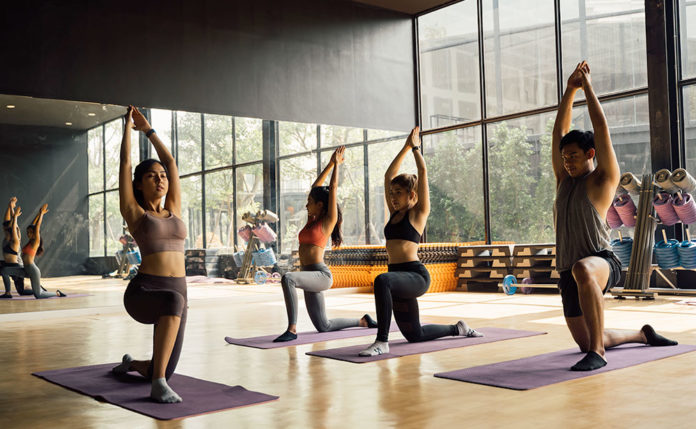 Tips for newcomers! Introduction to yoga classes
"Where are the best yoga classes?" is often asked by our readers. The market is full of yoga classes of different quality, such as schools with professional yoga classes, fitness centers with yoga classes and yoga classes provided by private coaches. The number of different options make it hard for newcomers to choose which class they want to take. Having trouble deciding on where to sign up? These following tips on yoga classes are guaranteed to help you make your decision!
Frequency of yoga classes
Most regular yoga classes have one class each week and each class is about 60-75 minutes. If you arrange the time for classes, you can have a maximum of 3-4 days of yoga classes each week. It would be enough for newcomers to exercise at home during the rest days. You can choose one-to-one or group classes depending on the price of the classes, and the arrangement of the tutors.
Yoga Class Prices
Yoga class prices depend on the category and difficulty of the yoga. The price for primary ground yoga is generally about HK$90-120 each class while for aerial yoga, it is about HK$150-180 each class. The higher level, the higher price. Some fitness centres and yoga schools also provide unlimited classes each month at a price of about HK$700-2,000. It is cost-effective to choose ticket package or monthly tickets for yoga classes if you have sufficient time!
Certification courses on yoga
If you want to be a yoga tutor, you generally have to finish 200 hours of certification courses on yoga. For upper-level yoga tutors, they are required to finish 500 and 800 hours of certification courses on yoga. You can become a yoga tutor after obtaining the certification from the Yoga Alliance International. There are many certification courses on yoga in the market to help you obtain relevant certification.
Trial classes on yoga
Most yoga classes in the market provide trial classes. You'd better choose "classes for ordinary learners" as trial classes and avoid "trial classes" arranged by yoga schools in advance as it may be different with authentic yoga classes for regular learning.
Recommendation of popular yoga classes in the market
01 | Asking for quotes from tutors—Hello Toby
The first recommendation is HelloToby. Most of the tutors on the platform are private tutors. HelloToby is an intermediary platform with a simple questionnaire to build customized yoga classes and a quote system. You may obtain quotes on yoga classes from the tutor before determining the classes.
Advantages: Private tutors can arrange the time for classes for your own
Deficiency: Level of Quality may vary and there is not always an appraisal on relevant yoga classes; HK$4-50 is charged on each professional quote
Hello Toby Details on quotes
02 | Starred tutors in—Be Earth
The second recommendation on yoga classes is Be Earth, the yoga class established last year by acclaimed yoga instructor Elva Ni. It is located in Central and decorated in soft color palette.. Many influencers have attented the class. There are different categories of yoga classes and Elva teaches Detox Flow herself. Don't miss it if you want to learn yoga from the best.
Be Earth
Add.: 2/F. No. 162 Queen's Road Central, Central
Price: $168 (Trial classes, one online class and one yoga class in classrooms)
Details on quotes
As a matter of fact, there is a large number of yoga classes in the market. Compared with the recommendations on yoga classes or "Where are excellent yoga classes", you will find the best yoga classes after attending trial classes yourselves. As yoga classes are customized and each yoga tutor has their own favorite yoga movements, it is really a "human-to-human" process. Please make more enquires before attending regular yoga classes.