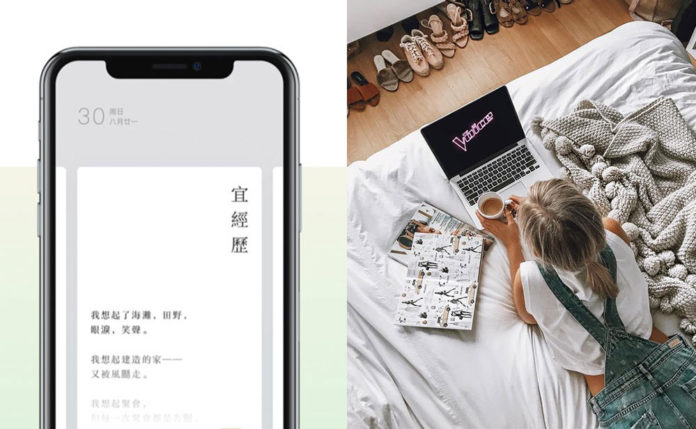 With more time at home, you can spend more time self-reflecting, rearranging the status quo, and cultivating more good habits for the future. Many people may think that mobile phones distract you from important matters. When in fact, scientific and technological progress has brought convenience to mankind and contributed to the cultivation of good habits. In addition to entertainment, the Productivity APP (productivity APP) in your mobile phone allows you to efficiently complete your daily office tasks while taking advantage of this time at home to learn more about your physical, financial, and psychological conditions.
Record task progress | Trello
Trello is a task management application. It divides tasks into different categories in a simple section to help employees effectively assign and check the progress of daily tasks, and simply update the status of tasks in a drag-and-drop manner. It has a mobile version and a web version. Through Trello, you can assign tasks to different employees. In each section, colleagues can update their work progress or supplement relevant information about the work. Moreover, you can set a completion date on Trello to remind assigned colleagues.
Trello
Download: iOS/Android
Forest nurturing concentration | Forest
Forest is a time management program that has been transformed into a nurturing game to remind people of the importance of focusing on time. When you need to focus, set a time to plant a seed, and within 30 minutes of not using your phone, a tree will grow in the forest. If you can't stay focused and use your phone, the tree will wither and the focus task will fail. More specifically, Forest cooperated with the tree planting organizations allowing you to plant a small sapling on the earth when you accumulate a certain amount of gold coins in the process of practicing concentration. You can improve your concentration and make a contribution to the earth by using this APP to cultivate good habits, why not try it?
Forest
Download: iOS/Android
Meditation decompression | Headspace
Headspace is specially designed for beginners of meditation and offers over 100 meditation classes. You only need to start from the basics and follow the guide step by step. Headspace features light watercolors and funny cartoon characters to teach you the simplest way to meditate, as well as a thoughtful explanation of the benefits and principles of meditation.
Another attraction of Headspace is the soft voice of founder Andy Puddicombe, which has the power to inspire and lead you on a secret journey of meditation in just 10 minutes. Through breathing and clear thoughts, you can feel the touch of each part of the body, push the attention out of the body, and feel the sound of the external environment. This app will help you understand your physical condition and help you achieve the effects of decompression and emptying.
Headspace
Download: iOS/Android
3 Minute Articles | Island reading ▪ day class
Island reading, formerly known as "day class", is a minimalist reading application. In island reading, you will find a lot of good articles worth reading, from prose to poetry, from novels to essays, only a few minutes a day. These articles will give you some food for thought every day. Instead of spending time reading gossip or Facebook pages on the bus, or waiting for school or work every day, you can spend that time reading an article to improve your writing skills or self-cultivation.
Island reading ▪ day class
Download: iOS/Android
Bookkeeping challenge | Monny
Monny is a bookkeeping program from Taiwan. It helps users keep a detailed record of their expenses. According to the classification of users' daily life habits, Monny analyzes financial reports that are closer to the reality of users, so that users can understand their consumption habits. Monny also has challenges, ranging from simple to complex challenges, such as 7 consecutive days of bookkeeping challenges, to help users form bookkeeping habits and reduce the chance of giving up halfway.
Monny
Download: iOS/Android
Yoga Teaching | Daily Yoga
Sports APP "Daily Yoga" features various yoga practices, offering over 50 yoga classes and 400 HD live-voice yoga class videos that are accompanied by comfortable music. With this app you can easily do yoga at home. The courses of this app are divided into five levels, ranging from simple to professional. Even beginners don't have to worry about doing difficult movements well. You can choose yoga videos of 5 to 45 minutes to exercise. This APP allows users to plan at-home fitness classes daily, and those who are interested can download and register for a 7 day free trial.
Daily Yoga
Download: iOS/Android
A reminder to drink your daily water intake | Drinking time
Water accounts for more than 70% of the human body, however, many people lead busy lives forget to drink water. For this reason, you may use the drinking time app to fix your water intake habits. Drinking time will know your age, height and weight, calculate your daily water requirement, record your drinking habits, and keep your body sufficiently hydrated.
Drinking time
Download: iOS/Android