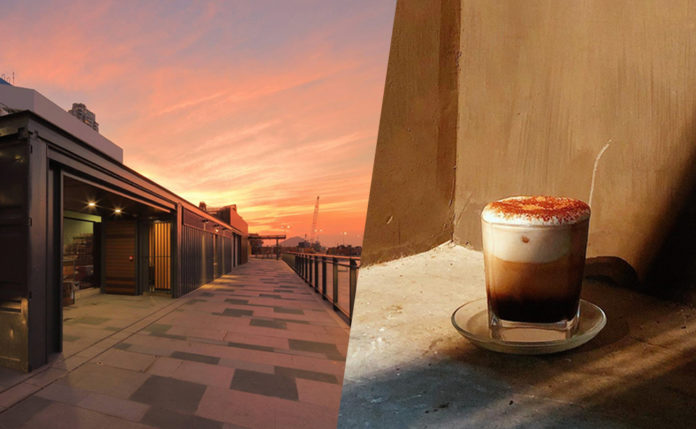 There are many popular IG attractions, special restaurants, independent cafes, and nostalgic colonial buildings on the streets in Sai Wan, making it a popular spot in Hong Kong in recent years. You may have visited one of these popular tourist attractions: Instagram Pier, Sai Wan Swimming Pool and Kennedy Town Waterfront Cafe. This time, the editor of YAS will recommend four less known Cafes and fun locations for you in Sai Wan. Take a trolleybus to Sai Wan to rediscover Hong Kong!
CAFE street hidden in Sai Wan: Po Tuck Street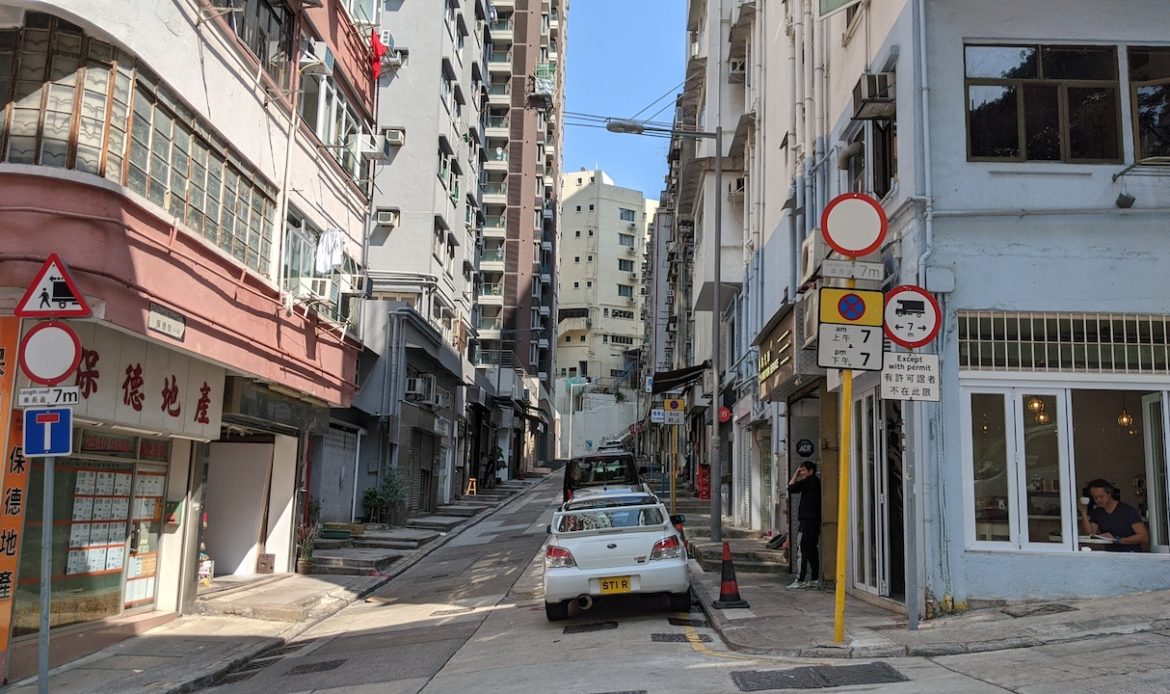 Po Tuck Street is hidden in the Shek Tong Tsui Hill Road, sandwiched between the University of Hong Kong and the Shek Tong Tsui residential houses, and is full of quiet Sai Wan shops for local residents and nearby students. It is suitable for couples and friends to chat quietly or for coffee lovers to share a coffee. You need to walk up the hill from Exit B2 of the University of Hong Kong Station, and turn into the inclined lane Po Tuck Street. There are at least four special western cafes worth visiting here.
Stylish café with an industrial style | Dear Neighbour Coffee
Dear Neighbour stands on Po Tuck Street in a low-key manner with a gray and black industrial design. The building is two floors high. The lower floor is a semi-open space that allows you to relax completely by looking at the street from a distant place. The upper floor uses Japanese tatami mats with long benches, creating a good co-working space.
In addition to ordinary coffee, light snacks and handmade desserts such as sandwiches and spaghetti are also served in the store. The coffee experts and bosses will also recommend different home-made coffee every day. The editor tried Espresso Tonic last time, cool and refreshing with unique flavour.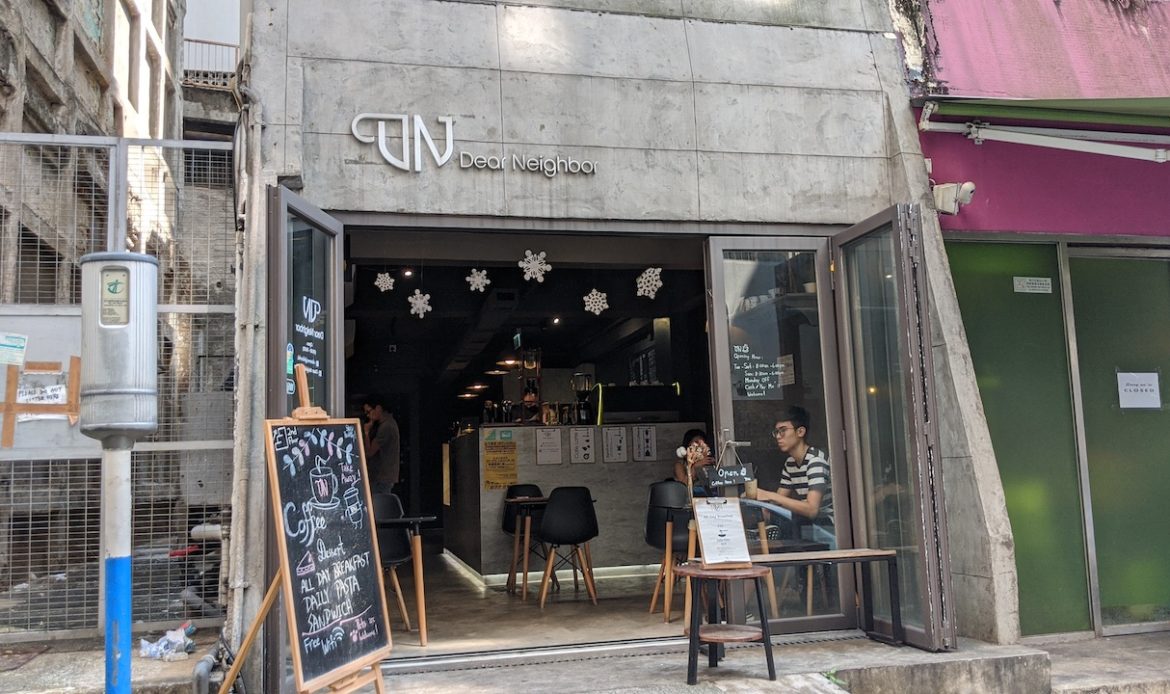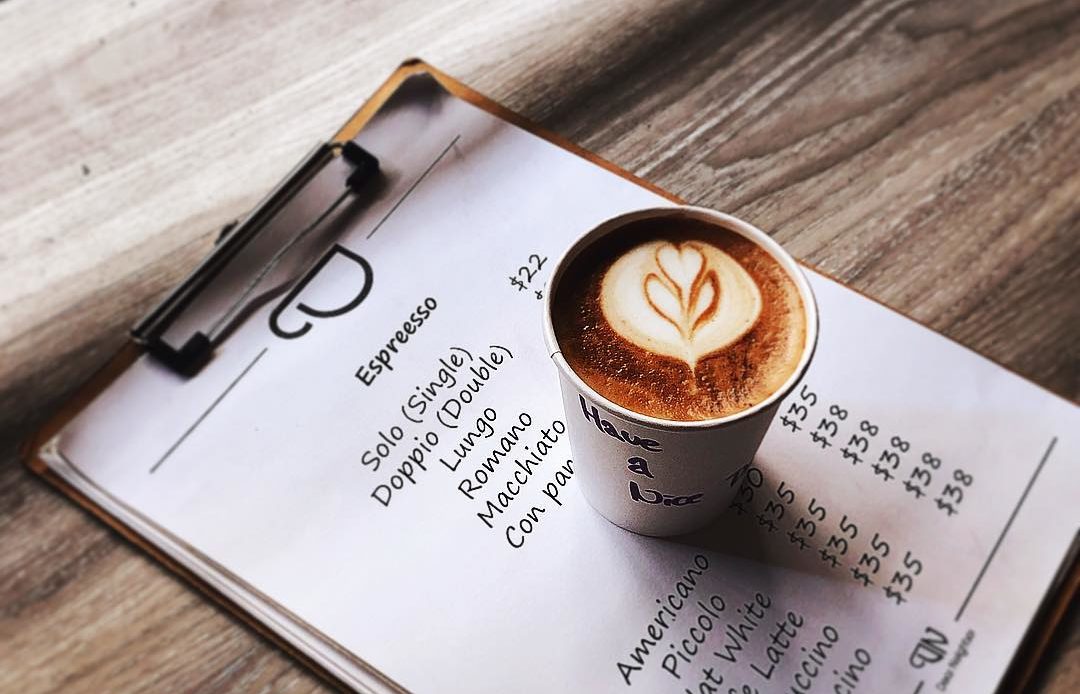 Restaurant information:
Dear Neighbor
Add:
G/F, Yan Oi Court, 9-15 Po Tuck Street, Shek Tong Tsui, Western District
Business hours: 
Monday: Closed
Tuesday to Saturday: 08:00 – 18:00
Sunday and public holidays: 08:30 – 18:00 
Cafe where Love in The Buff was filmed | ARF Cafe
ARF Cafe was originally known as Artisan Cafe. If you step into the store, you will definitely notice the wall-filled coffee cups and retro furnishings. It turned out that the move Love in The Buff was also filmed here. It is no wonder that this remote alley also attracts young couples from outside the district.
Sunlight fills the whole room through the glass floor and ceiling, making it an ideal place for you to enjoy the whole afternoon with your favourite novel or magazine. The Eggs Benedict, All Day Breakfast and Waffle are supplied in the cafe throughout the day. Therefore, it is the best place in Hong Kong for you to enjoy Weekend brunch.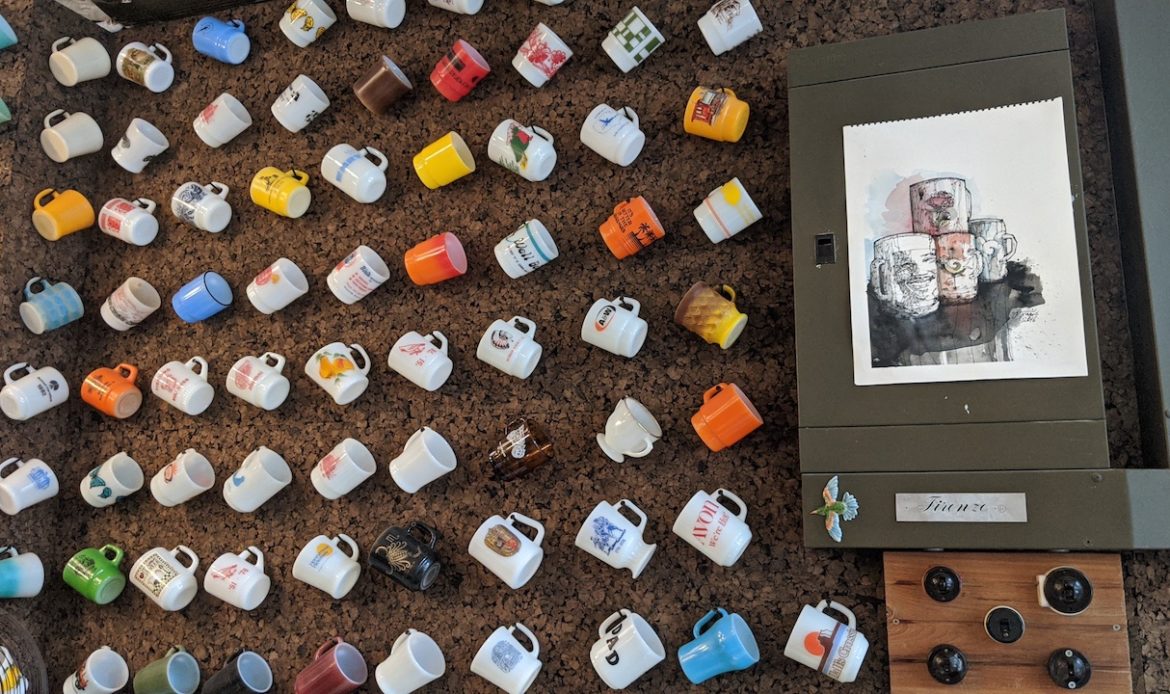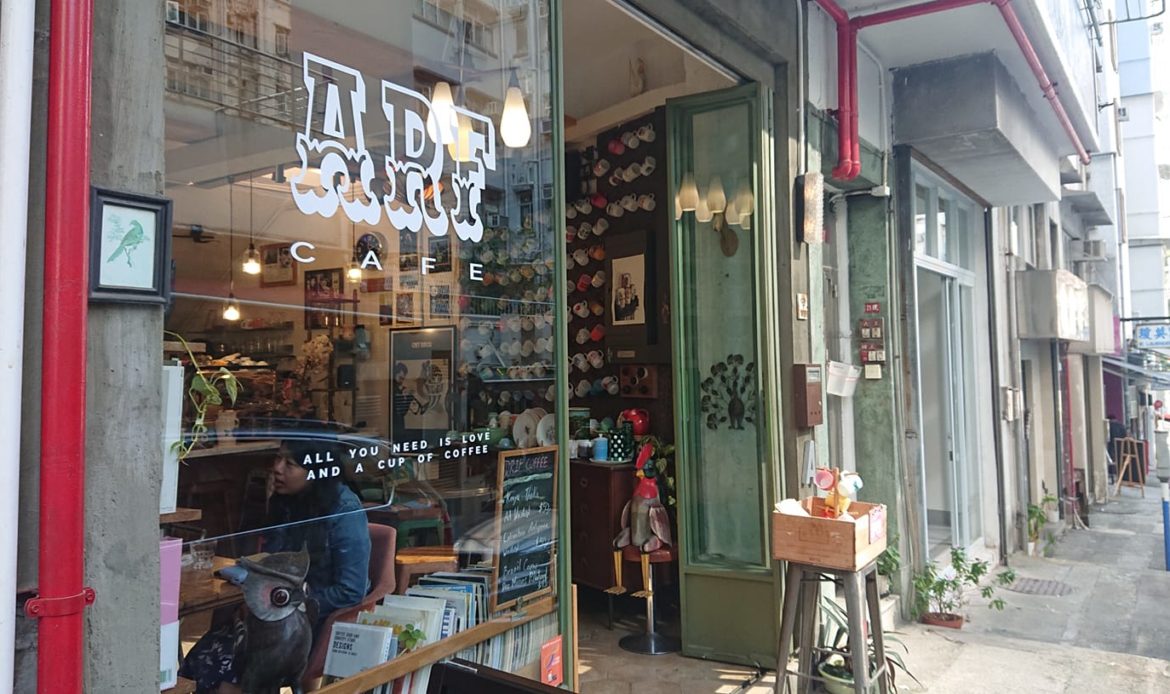 Restaurant information:
Artisan Garden Cafe
Add:
G/F, No. 23, Po Tuck Street, Shek Tong Tsui, Sai Wan
Business hours: 
Tuesday: closed
Wednesday to Monday: 10:00 – 19:00

Specialty coffee produced with heart | Brew Bros Coffee
Brew Bros Coffee, with its pink-blue exterior wall, stands at the junction of Po Tuck Street and Hill Road in Sai Wan. The position of the half window outside the door allows you to sit in the scenery and enjoy a lazy weekend afternoon.
The owner carefully collects coffee from all over the world. You may wish to taste high-quality Geisha coffee beans. In addition, Brew Bros' brunch is also excellent. The freshly made dishes are worth trying.
Restaurant information:
Brew Bros Coffee
Add:
Shop B, G/F, No. 31-37, Hill Road, Shek Tong Tsui, Sai Wan
(Brew Bros Coffee also has a branch at No. 33, Hillier Street, Sheung Wan)
Business hours: 
08:30 – 18:00 Monday to Sunday
Dreamer Cafe
Dreamer Café is designed for those who love to dream. The simple white wall in the store is decorated with words of optimism, which shows that the owner is also a romantic dream chaser. In addition to coffee and light snacks, home-made desserts are also available on the menu. Oreo enthusiasts must try the Oreo madness chiffon cake!
The Café is spacious and is rented out to groups from time to time for workshops and events. This is a café you need to pay attention to!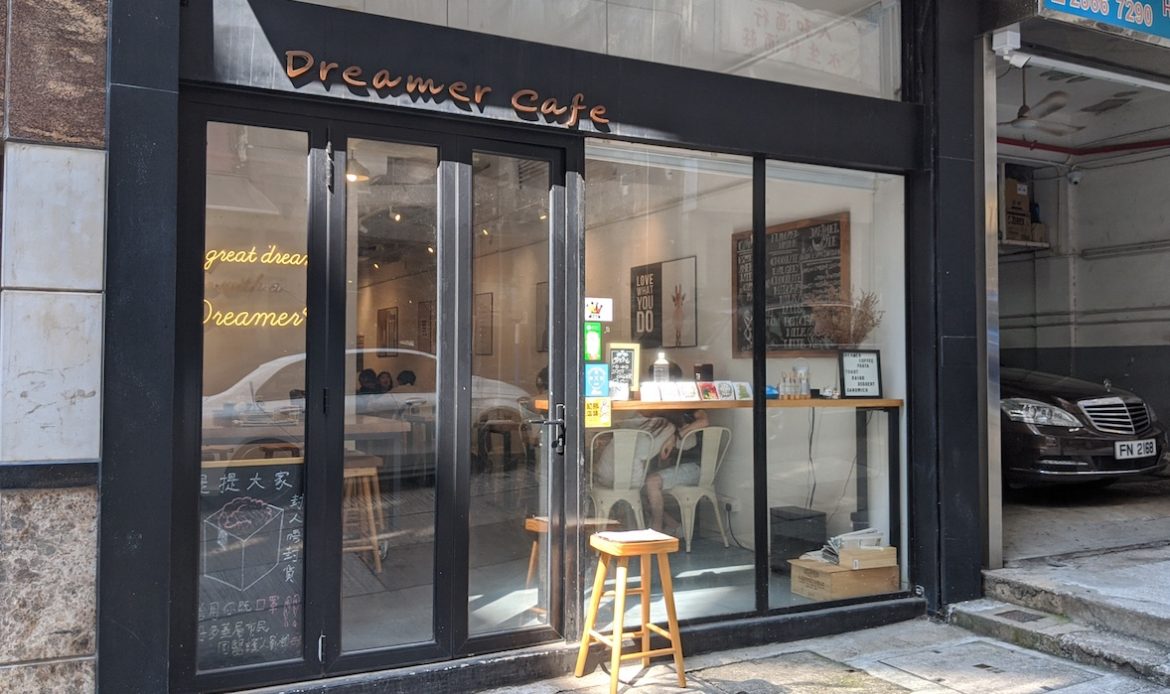 Restaurant information:
Dreamer Cafe 
Add:
Shop 5, G/F, Poga Building, No. 6-20, Po Tuck Street, Sai Wan
Sai Wan [We] Park for sunset view
The Sky Mirror of the Instagram Pier in the Western District Public Goods Loading and Unloading Area should be familiar to everyone. The Central and Western District Waterfront Promenade next to the Sky Mirror – the Western District Food Wholesale Market section was only officially opened in 2019, connecting Kennedy Town, Sun Yat Sen Memorial Park and Sheung Wan Pier, which is a good place for couples to take a quiet stroll in Hong Kong.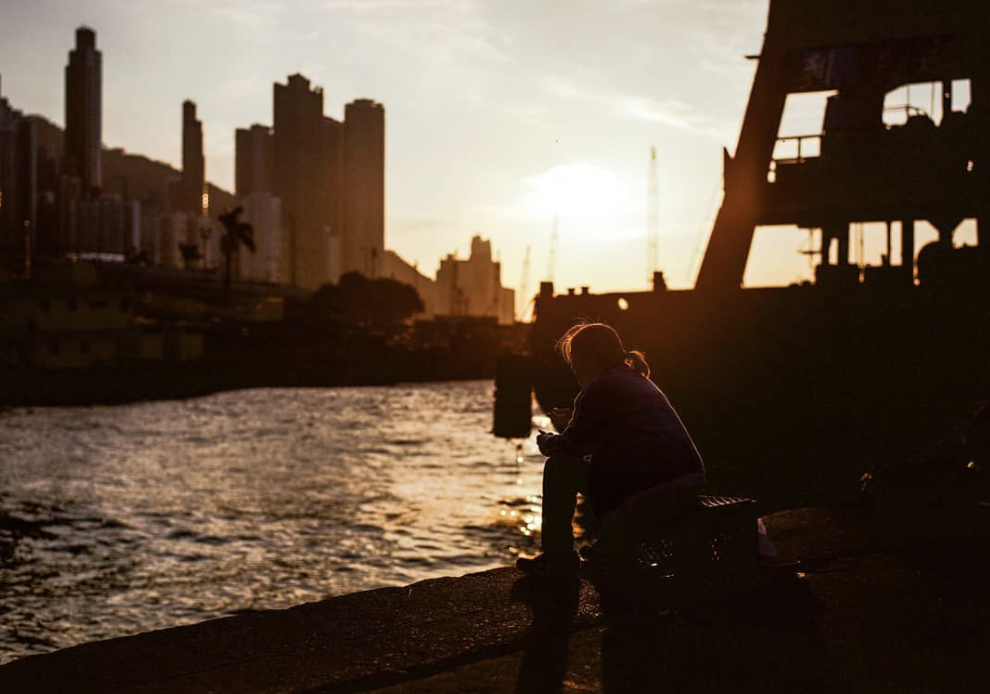 Location #1 | Central and Western District Waterfront Promenade – Western District Wholesale Food Market Section
The design along the seaside promenade is quite thoughtful, and it is a place for locals, elderly, and even children to play. You can start from Sai Wan Pier and walk slowly towards the direction of Sheung Wan. While overlooking the Kowloon Peninsula and Tsing Yi area, you'll find unique photo opportunities.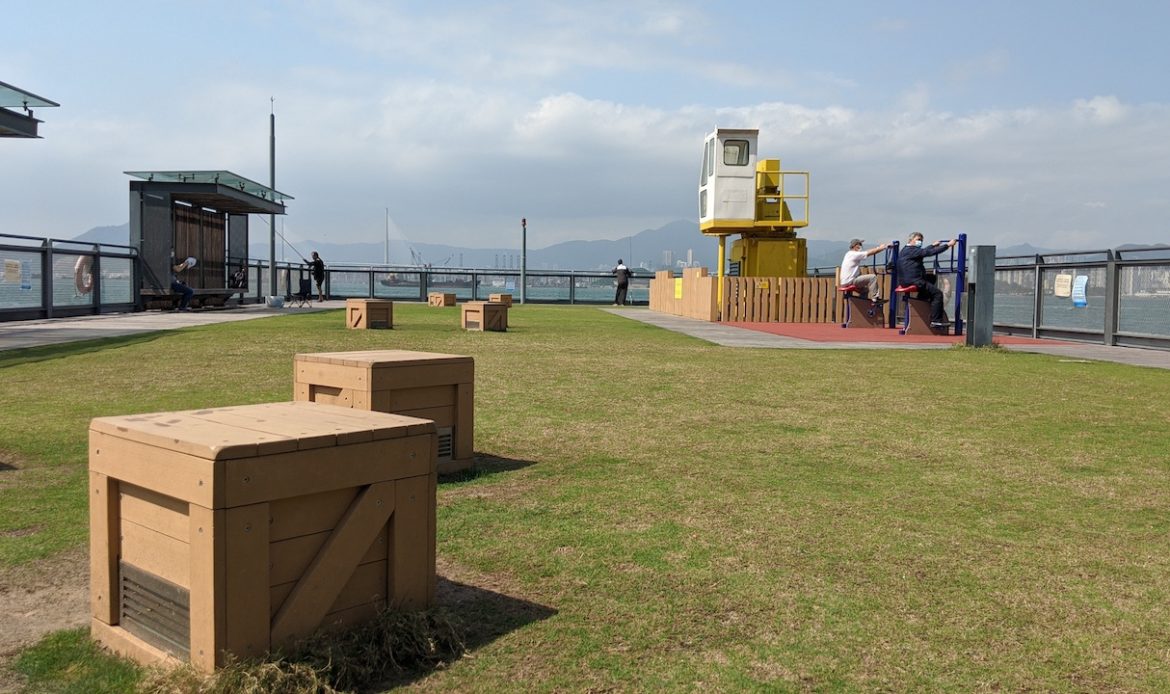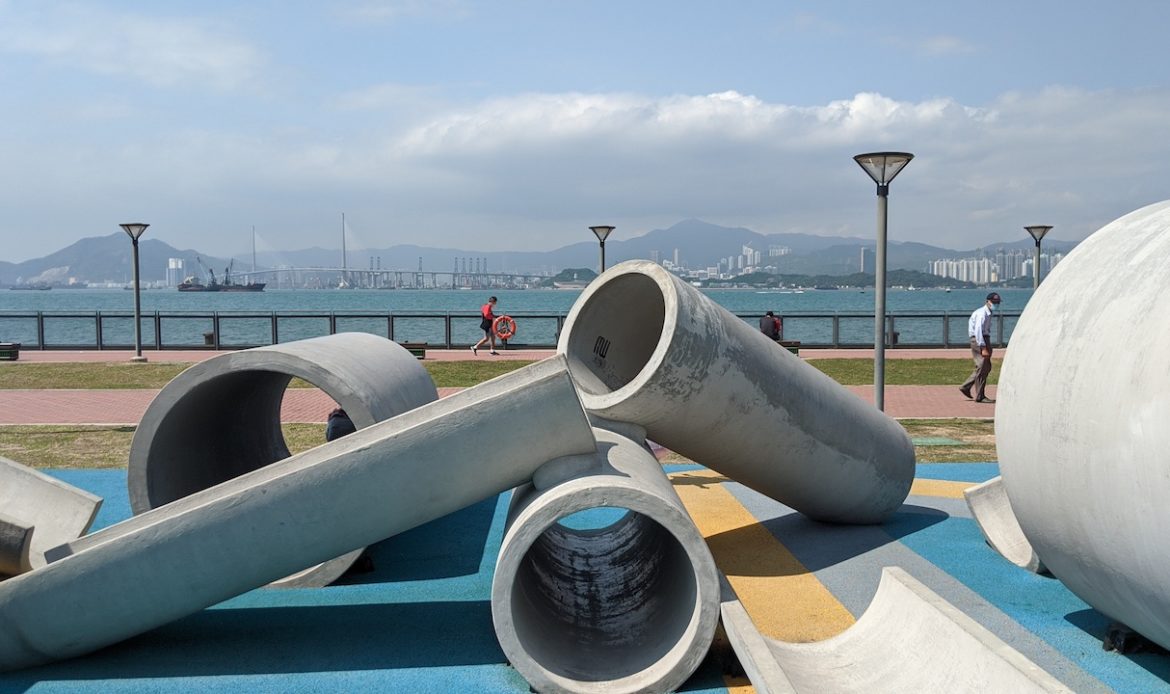 The [We] Park near Sun Yat Sen Memorial Park is also a popular place, like an open space for Ding-Dong, Nobita and classmates! The park also hangs imitation signboards of old Hong Kong stores, echoing the atmosphere of Sai Wan's old district.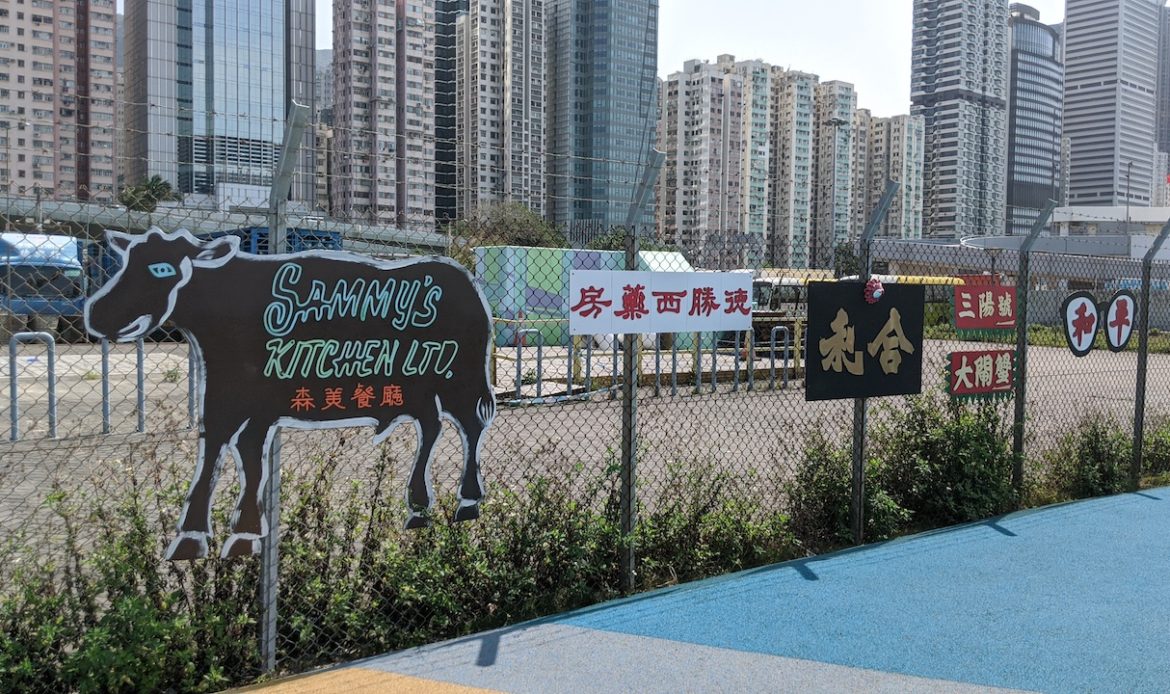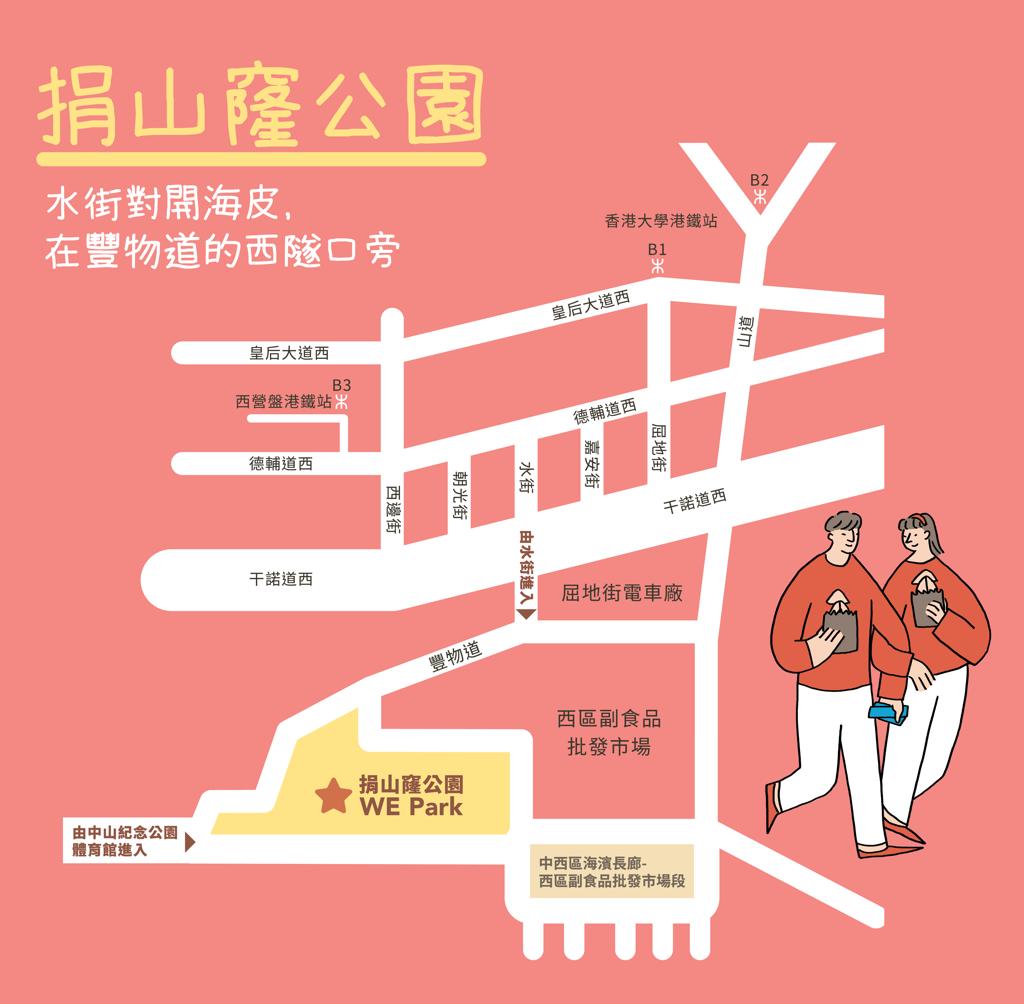 Central and Western District Waterfront Promenade - Western District Wholesale Food Market Section  
10 minutes walk from Exit B of University of Hong Kong Station
Location #2 | Forbes Street Tree Wall
Forbes Street Tree Wall is the largest of many tree walls in Hong Kong, and is more than 100 meters long. This tree wall has witnessed the changes of Hong Kong over the past 100 years. The wall is covered with nearly 20 thin-leaved banyan trees. In addition to young artists coming here to take photos, people also come here to take photos for advertisements and even wedding photos.
Forbes Street Tree Wall is just outside Exit C of Kennedy Town, which is very convenient. When the MTR Stations were built at that time, changes were made in order to preserve this tree wall.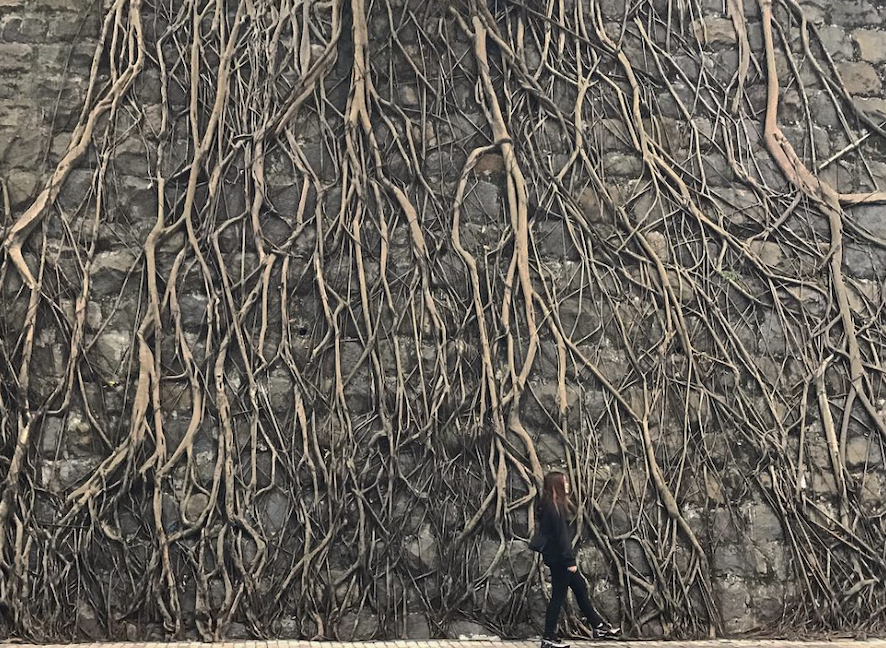 Forbes Street Tree Wall
Sai Wan Forbes Street (Turn left at MTR Kennedy Town Exit C)
Location #3 | Bell Swimming Shed
The Sai Wan Bell Swimming Shed, located in Kennedy Town, was built in the middle of the last century. At that time, residents used wooden boards and bamboo sheds as swimming pools. With the passage of time, Hong Kong has gradually developed, the sea water is no longer as clean as it was in the past, and residents have slowly moved into the city to swim, but the elderly swimmers still exercise here every day regardless of wind and rain.
With the opening of the MTR and the popularity of IG, many forgotten places in the Western District of Hong Kong have become popular again. Sai Wan Swimming Shed has become a famous place for you in Hong Kong and a good place to take wedding photos for many new couples. Regardless of the scenery, wooden bridge, sea waves, it allows you to shoot photos with different perspectives.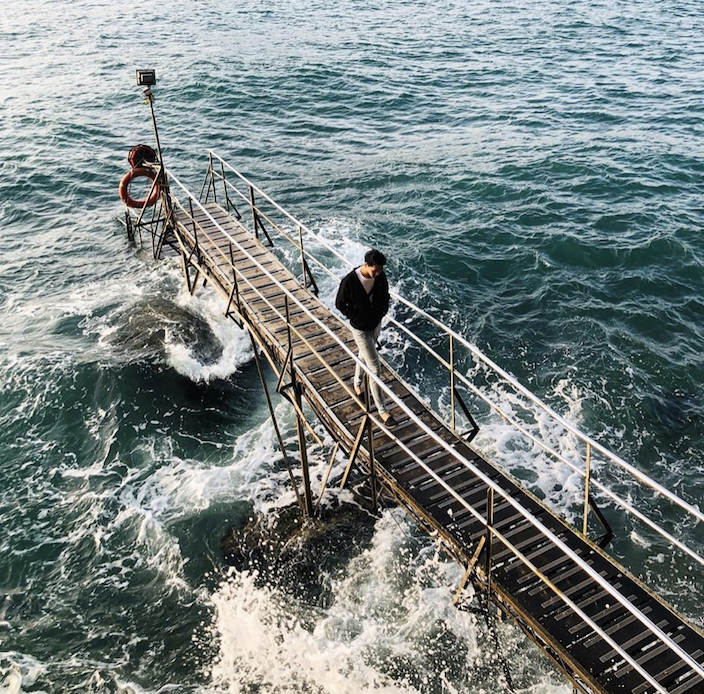 Sai Wan Bell Swimming Shed
Near 404 Victoria Road, Sai Wan
Take the minibuses No. 54, 58 and 59 at Exit A of MTR Kennedy Town Station and get off at the Caritas Jockey Club Mt. Davis Hostel
Special recommendation | Sai Wan secret spot: Mt. Davis Reservoir Temporary Garden
Walking along Kennedy Town to Victoria Road is Mt. Davis. There is a grass field with reservoirs hidden in Mt. Davis. From the top, you can see the beautiful scenery of Lamma Island and Bel-Air in the west. The Mt. Davis Reservoir is a bit away from the urban area. The advantage is that it is sparsely populated. Whether it's for dogs, picnics, kites, or watching the sunset quietly, it is a good place hidden in Hong Kong.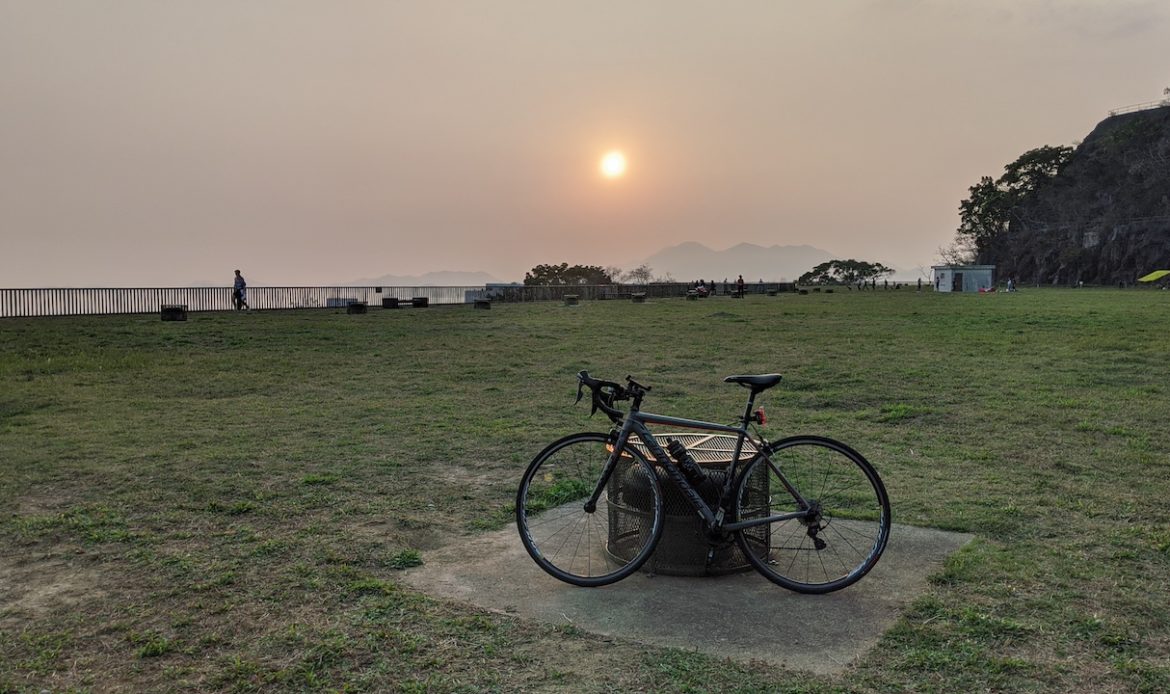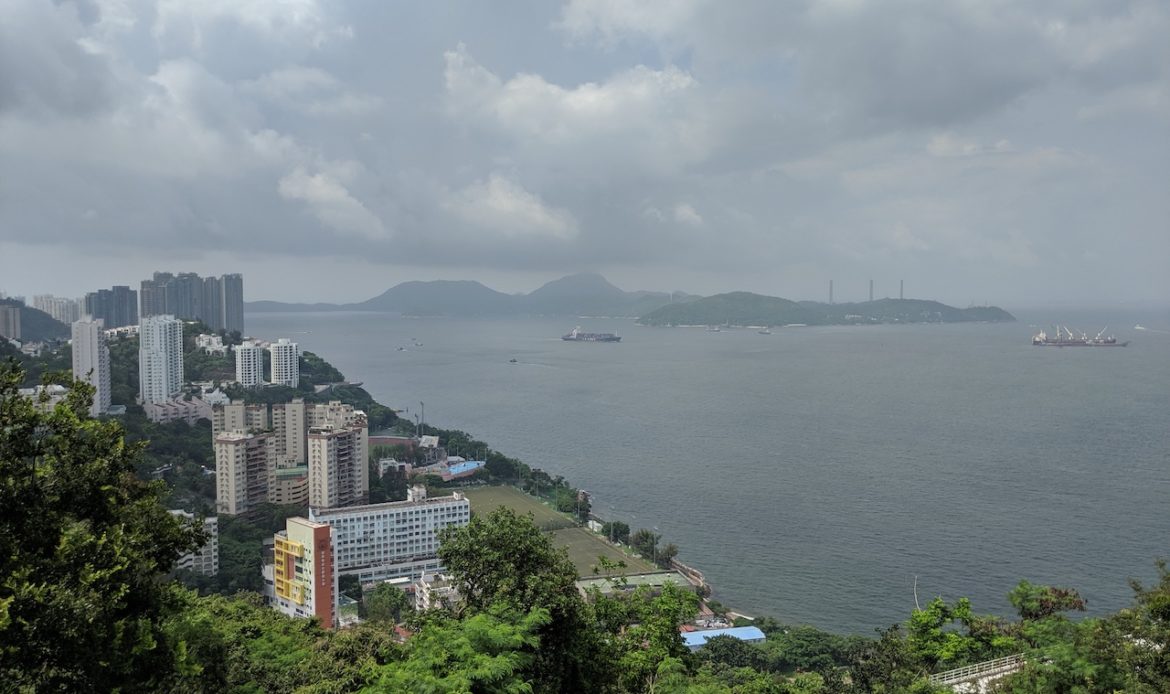 Mt. Davis Reservoir Temporary Garden
Take minibuses 58/54M/54 at the stop at Exit A of Kennedy Town 
Or take bus No. 1 at Kennedy Town Waterfront / Belcher Bay Temporary Park 
Get off at Bus Terminal 1 / Mt. Davis Path
Walk along Mt. Davis
Turn right when you reach the fork
(Do not take the "Youth Hostel" side)
Walk along the ramp for 10 minutes to reach the temporary reservoir garden