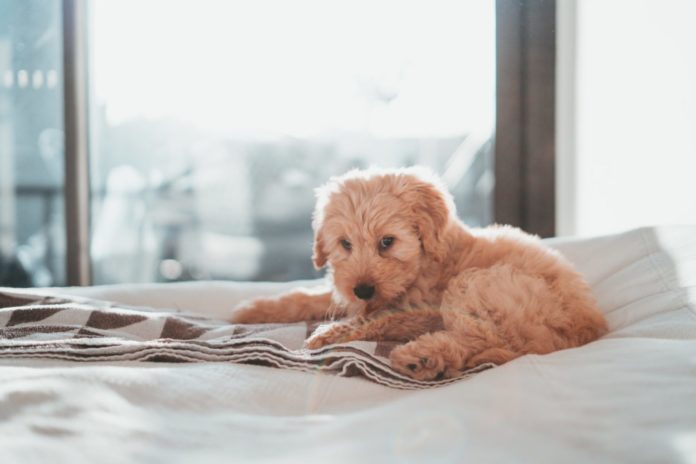 Because of the epidemic situation, most Hong Kong people have been looking for fun and interesting things do during the period. As pet owners, have you ever thought of bringing your favorite pet to the hotel for a treat? You finally have a chance to go on vacation with your favorite pet. Here, I will introduce a selection of local pet hotels to you, whether you want to be extravagant or want to get close to nature with your pet, there's always one ideal for you!
Check-in notes of pet-friendly hotels
There aren't many pet hotels in Hong Kong, and every pet-friendly hotel has extra rules. Many hotels will only allow dogs to stay; some will charge cleaning fees; some will also require pet owners to tender the pets and some will not allow the pets to walk in the public area of the hotel, so you are recommended to ask the hotel for details before checking in.
Pet-friendly hotel 01 | Rosewood Hong Kong
Choice for top-notch enjoyment | Hotel location: Tsim Sha Tsui
Located in downtown Tsim Sha Tsui, the five-star Rosewood Hong Kong Pet Hotel offers luxurious and comfortable beds, private cutlery and gourmet food for pets. In particular, the director of cooking operations has specially developed the pet menu for pets, allowing your pets to enjoy the most exclusive dishes. With abundant food, comfortable accommodation and convenient transportation, both you and your pet can enjoy an extraordinary vacation life.
Rules for pet occupancy
• Pets should be leashed whenever they leave the room
• Pet owners should clean up after their pets
• Pets are not allowed in restaurants, spas, swimming pools and fitness facilities
• Pay attention to your dog's voice
Rosewood Hong Kong
Add.: Victoria Dockside, 18 Salisbury Road, Tsim Sha Tsui, Kowloon, Hong Kong
Booking website 
Pet-friendly hotel 02 | Seaview Holiday Resort
Choice for getting close to nature | Hotel location: Mui Wo
This pet hotel markets itself as getting close to nature, and is most suitable for owners and pets who love the countryside. Seaview Holiday Resort in Mui Wo, Lantau Island, is built by the sea, which makes you feel relaxed and refreshed. It is an ideal place for you to stroll with your beloved pet in the tranquil and beautiful Silver Mine Bay. Currently, the hotel also has a limited time discount for two persons with dogs, starting from HK$708, which is best for a family holiday.
Seaview Holiday Resort
Add.: No. 11, Tung Wan Tau Rd., Mui Wo
Note: Only 4 rooms on G/F are available for pets. Book early
Booking website
Pet-friendly hotel 03 | The Murray
Most pet-friendly hotel | Hotel location: Central
Dogs always need a certain amount of activity space to move around. If you feel that there are many people going out, you can consider staying at The Murray, a five-star hotel in Central. The biggest selling point of the hotel is that all rooms are available for pets. Owners and pets are very welcome to have fun together. Pets are allowed to walk freely in the rooms, and owners are also allowed to have meals with their dogs in the outdoor dining area. Before check-in, the hotel will provide a list for guests to fill out the required pet products, including exclusive dog beds, eating utensils, toys, etc.
The Murray
Add.: No. 22, Cotton Tree Drive, Central
Booking website
Pet-friendly hotel 04 | Ovolo Southside
Dogs only | Hotel location: Aberdeen
Not every Ovolo hotel is a pet-friendly hotel, and only Ovolo Southside and Ovolo Central provide pet check-in in Hong Kong. Only dogs are allowed. Room rates start from HK$1,200. The hotel provides very intimate service such as dog mattresses, dog snacks. Enter "03VIPOON" when booking a room to view pet check-in hotel packages.
Ovolo Southside
Add.: No. 64 Wong Chuk Hang Road, Hong Kong
Booking hotel 
Pet-friendly hotel 05 | Landmark Mandarin Oriental
Five-star suite experience | Hotel location: Central
Mandarin Oriental has always been a pet-friendly group, but pet-friendly policies will vary from city to city. The Landmark Mandarin Oriental in Hong Kong is also a pet-friendly hotel, but only for pre-applications and dogs. Dogs must weigh no more than 4.5kg and you can only stay with your pets in L600 or suites of higher level. An additional cleaning fee of HK$1,000 will be charged per stay and you can stay for up to three consecutive nights.
Landmark Mandarin Oriental
Add.: Landmark Plaza, No. 15 Queen's Road Central, Central
Booking hotel