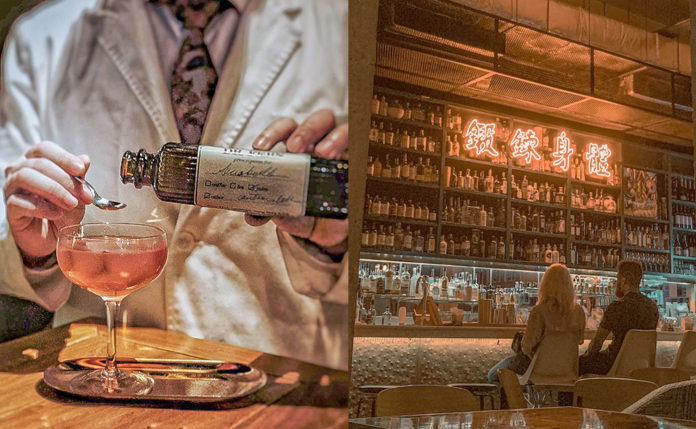 After working a long week, do you want to find a quiet place on the weekend evening to gather with your girlfriends or close friends for a drink and a chat? Ordinary bars are either too noisy or smoky, or the drinks are not creative, so here's a list of hidden bars in Hong Kong. These hidden bars are not easy to find without the help of a local. Remember the following 5 hidden special bars and have a tipsy night with your friends over the weekend.
01 | Ping Pong Gintoneria ▪ Old hidden bar
The Sai Ying Pun old district was not invaded by big chain stores, you can always find the signs of small shops on the streets and alleys. Ping Pong Gintoneria is one of the hidden bars in Hong Kong that will surprise everyone. There is a faded red gate here, with a big "Ping Pong Gintoneria" signboard, and the interior cannot be seen from the outside, because the bar is located on the second floor basement!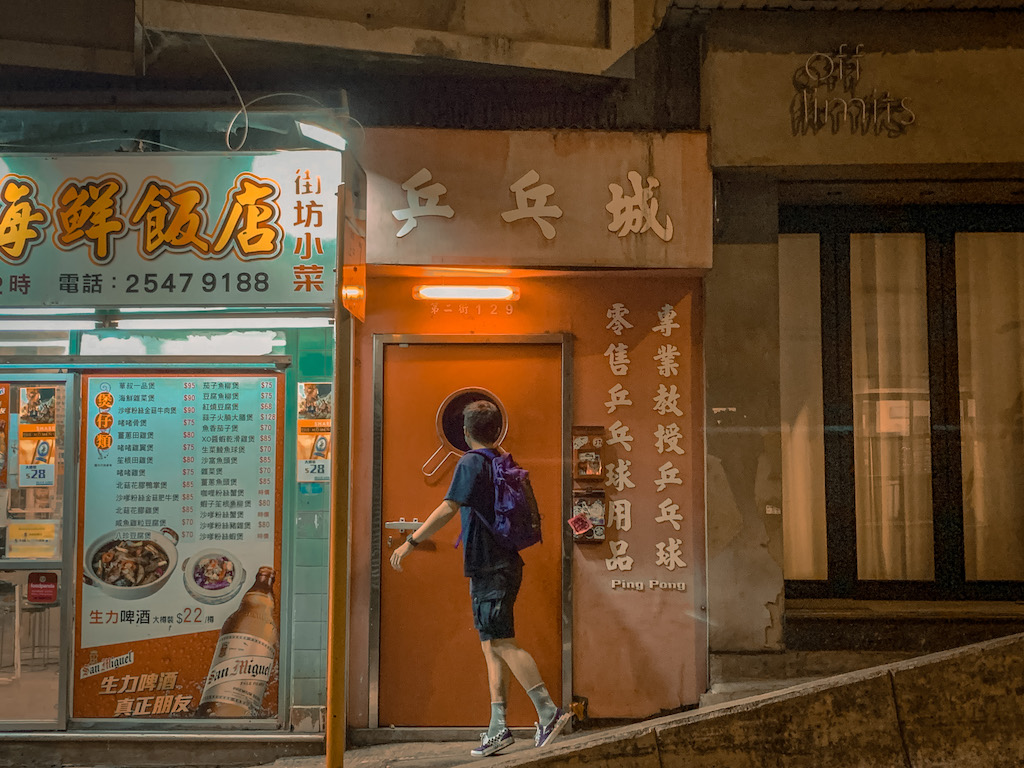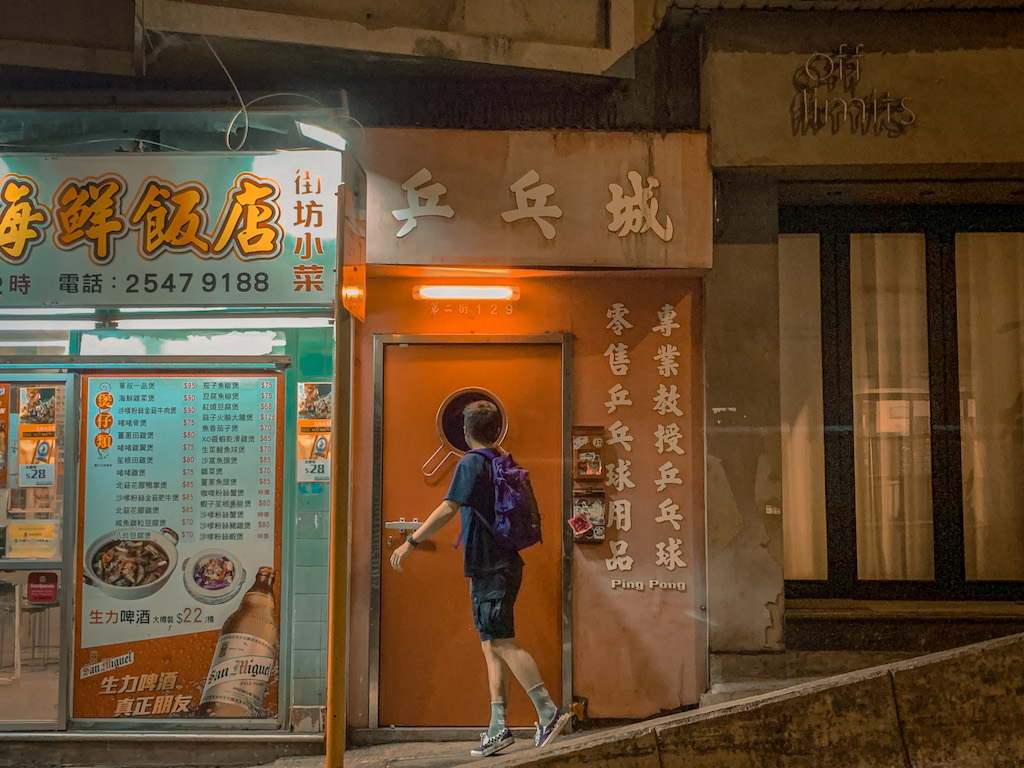 Ping Pong Gintoneria was indeed a table tennis room before, and the owner kept the original name. The decoration is simple, the simple concrete wall with thick columns is very industrial, and it resembles a bar in New York's lower city. The neon lights "exercise" and the entire wine wall is the highlight of the hidden bar. The drink list is mainly GIN TONIC, however, there also beer, red and white wine, snacks, etc. No extra fee is charged, so there are a lot of people who come here for a drink during the weekdays.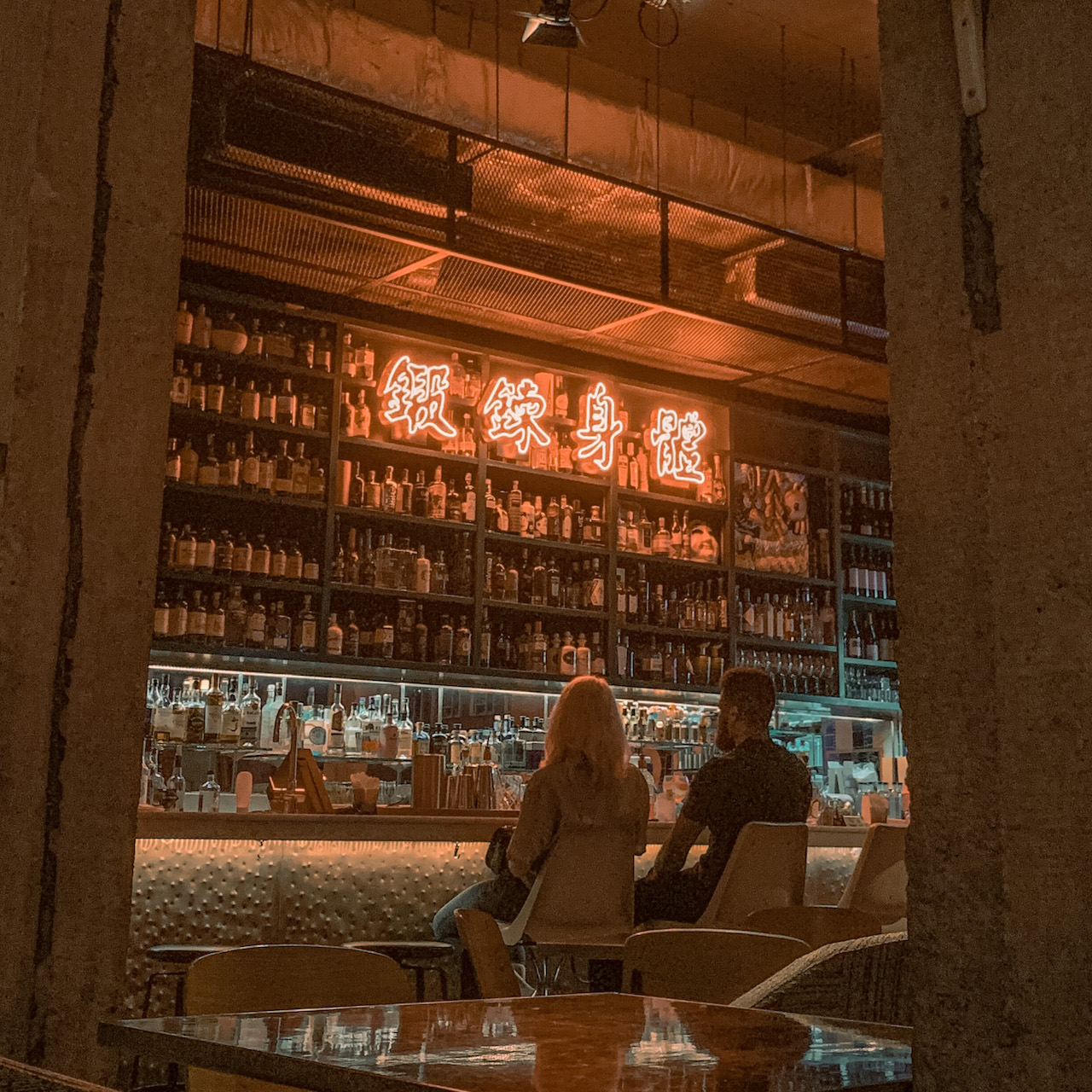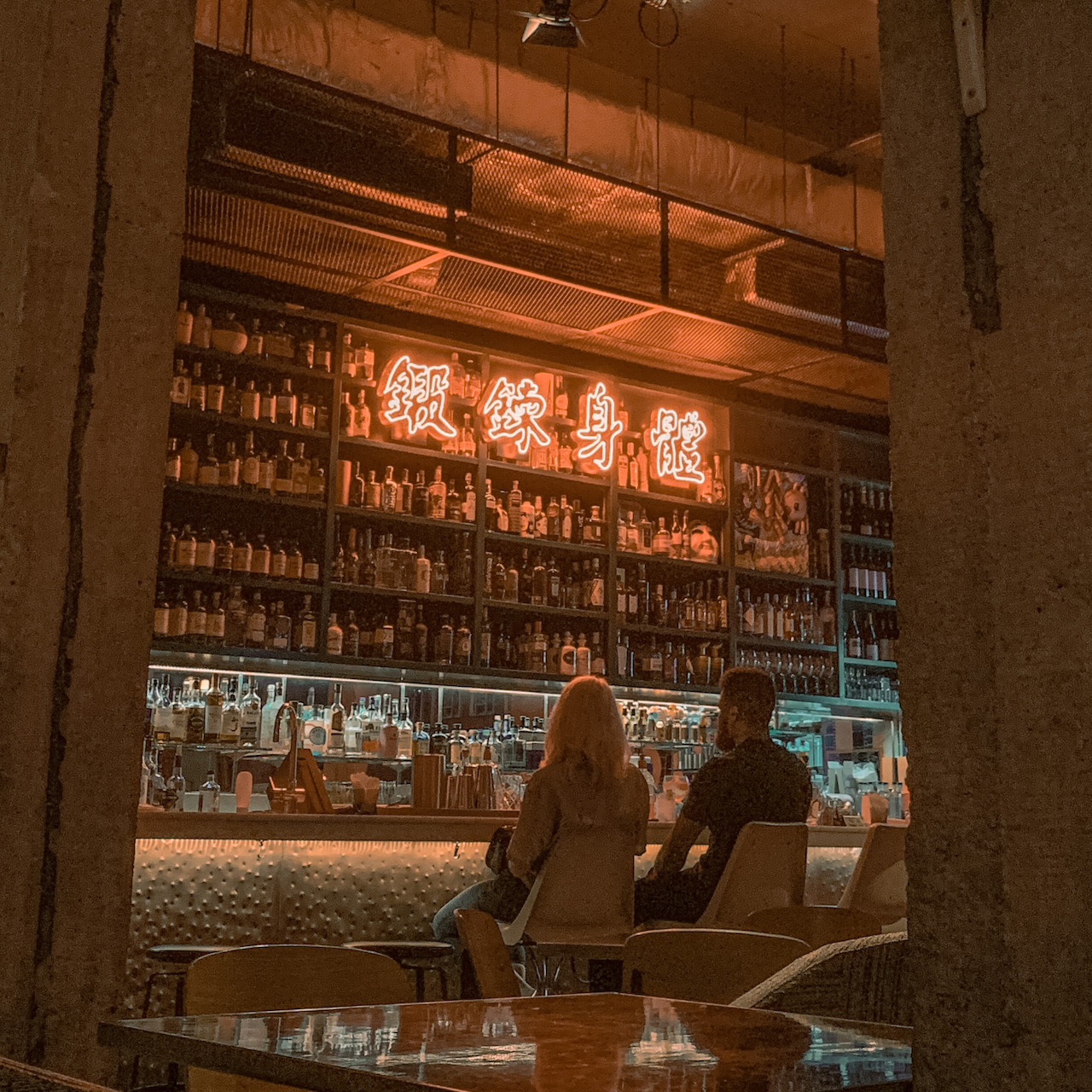 Ping Pong Gintoneria
Add: Nanchang Building, No. 129, Sai Ying Pun, Sai Wan
Tel: 9158 1584
Business hours: 6pm–11pm
Official website
02 | Frank's Library ▪ Library Behind the Gate
The Central Bar Foxglove was originally a Speakeasy Bar among a group of people in Central. Unexpectedly, there is a hidden bar "Frank's Library" with an even greater sense of mystery behind Foxglove. To enter "Frank's Library", you must tell the waiter at the reception that you are going to enter, and then you need to walk through the corridor to Frank's Library.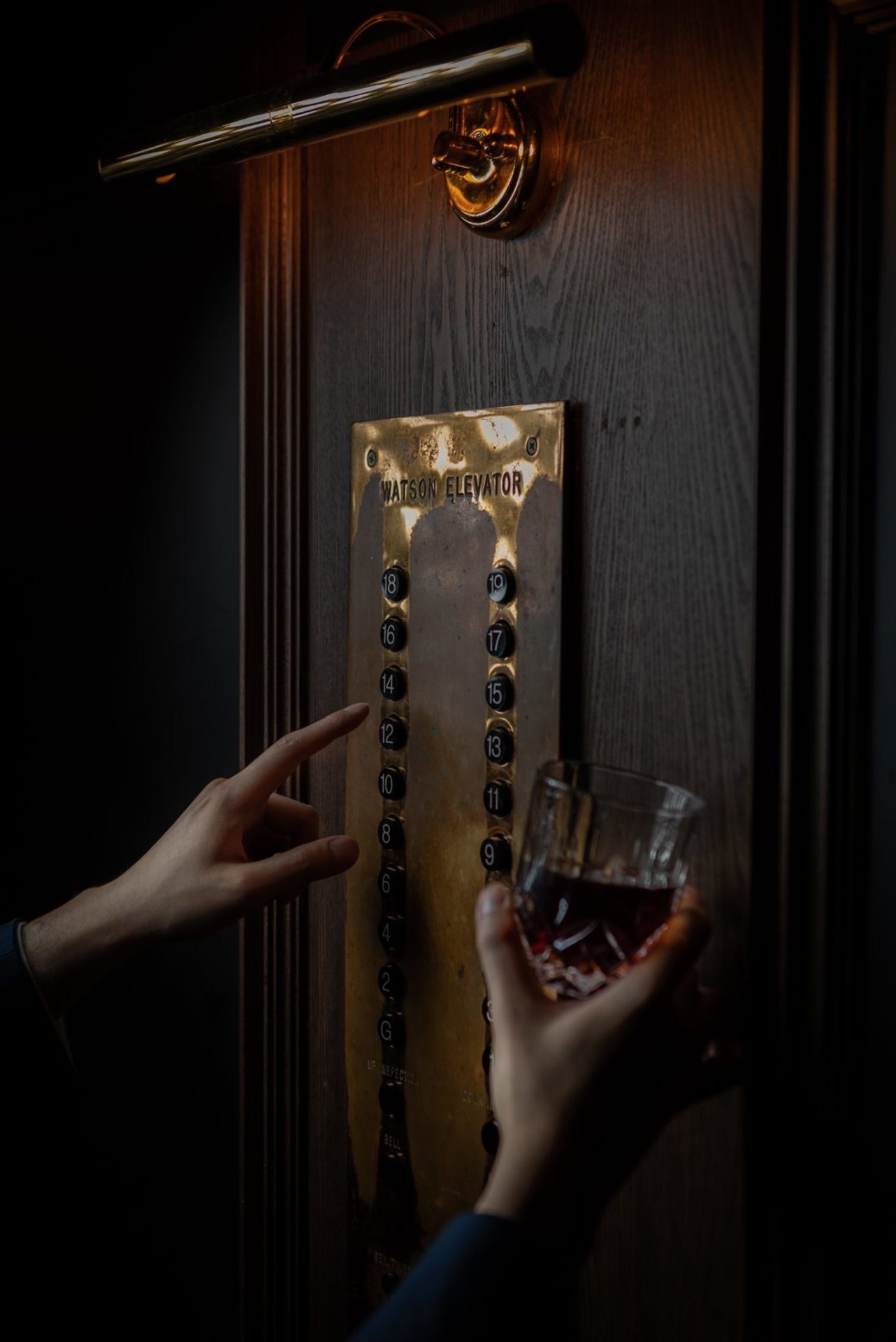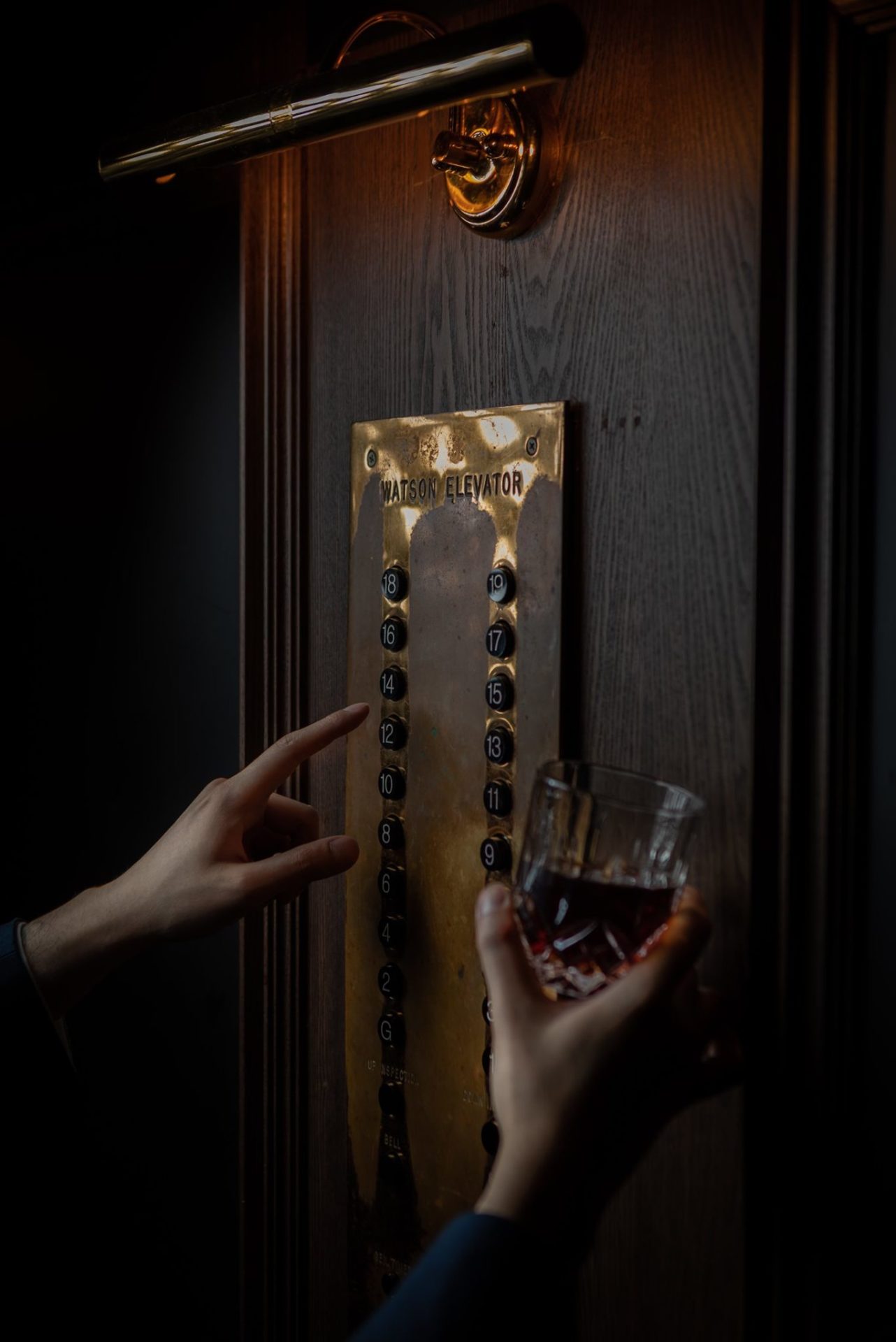 The Central Bar Frank's Library can only accommodate 20 guests. The interior has several leather seats, bookcases and marble bars. There is a clear distance from Foxglove outside. It is a suitable location for telling heartfelt thoughts to your gals or good friends. The Frank's Library's wine list is mainly Cocktails, which are all changed according to the season. You won't find these special cocktails in other Hong Kong bars, and the price of each glass ranges from $130-150.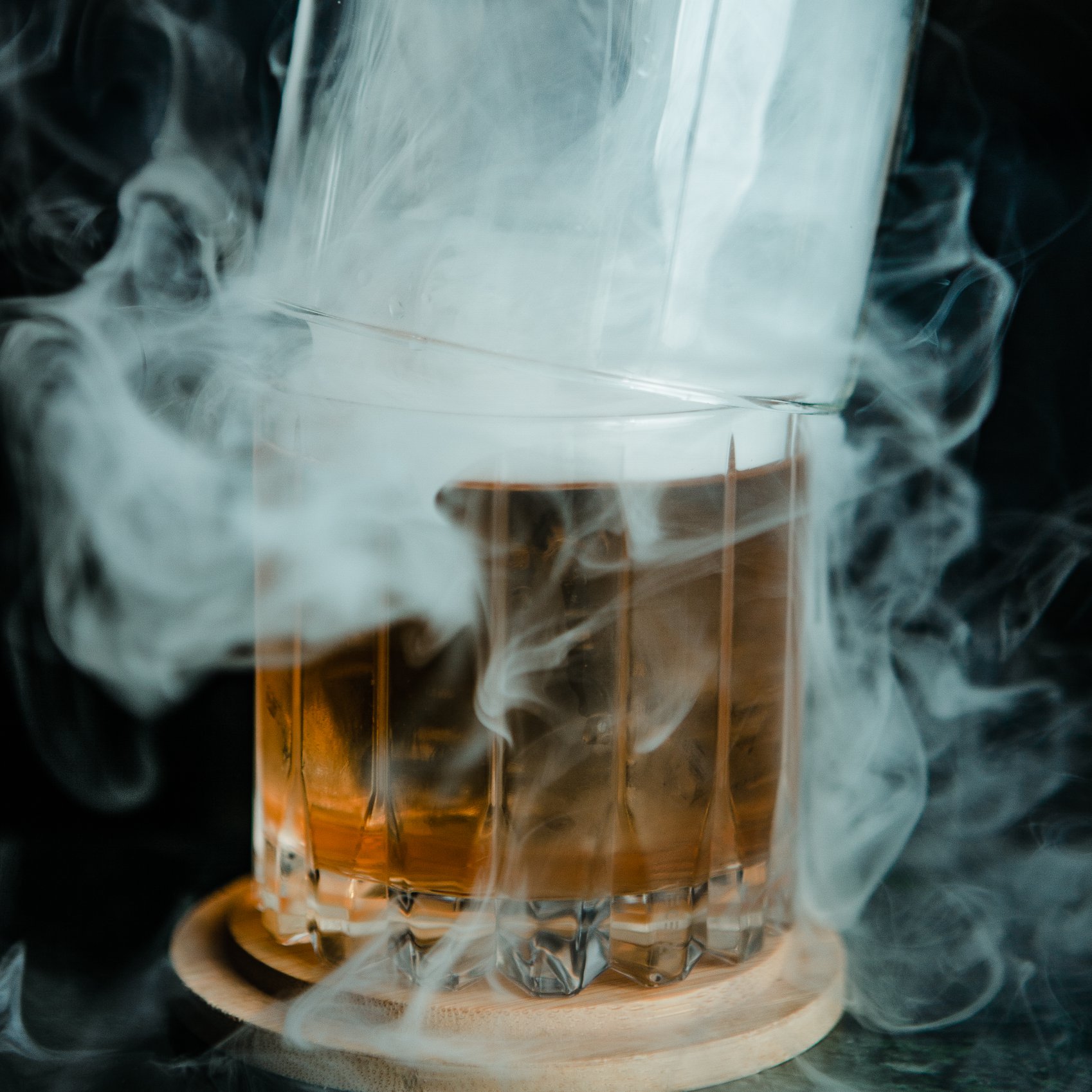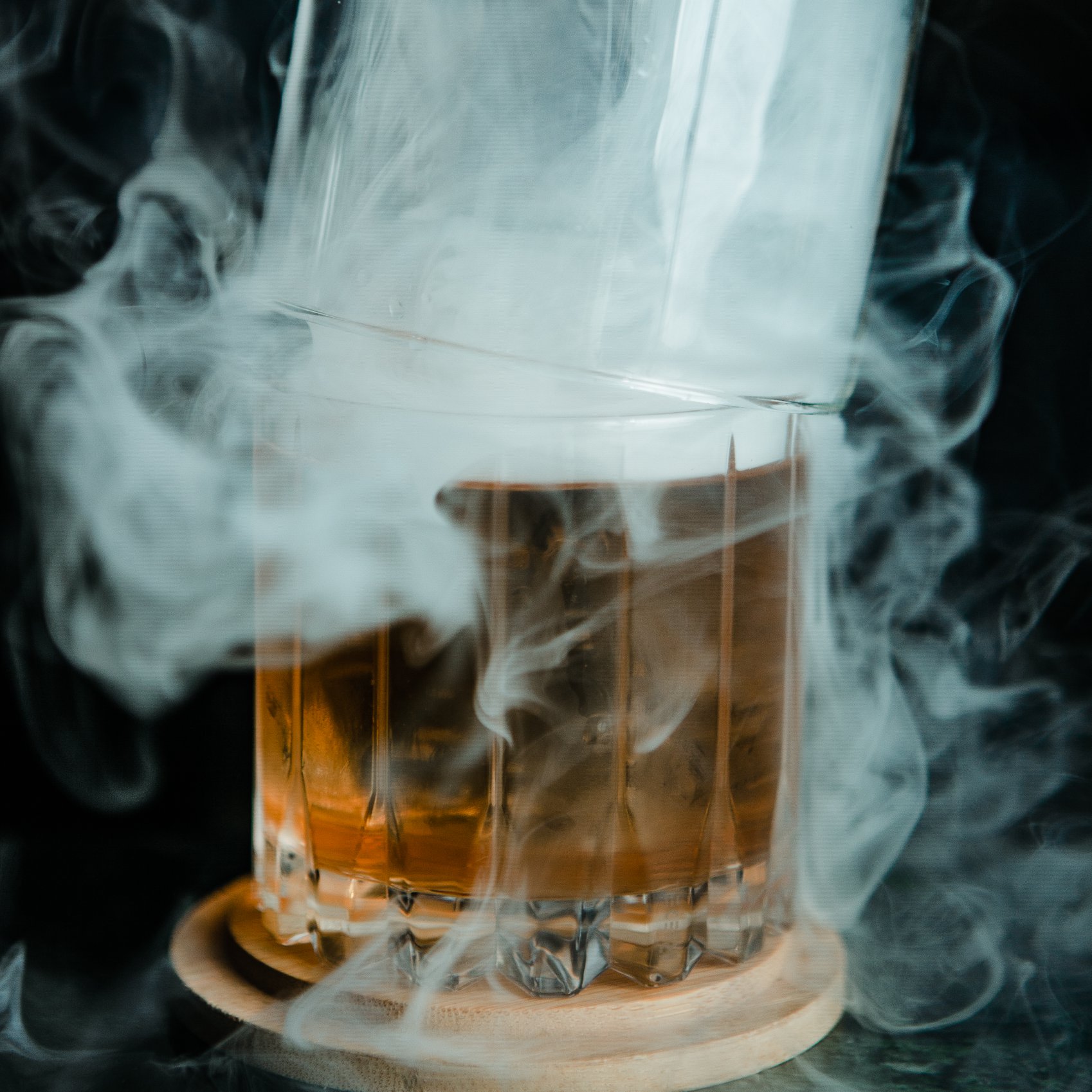 Frank's Library
Add: No. 6, Duddell St, Central
Tel: 2116 2449
Business hours: 6pm–1am, Sunday off
Official website

03 | The Old Man ▪ Cocktail for the Old Man and the Sea
Read More ▶▶The Old Man | Soho Corner in Central and Sheung Wan, Asia's Second Bar
The Old Man is located in the alleys of Aberdeen Street in Central. It is a very famous hidden bar that won the second place in Asia's 50 Best Bars. The bar's theme is based off the famous novelist Hemingway, who viewed alcohol as a source of joy throughout his life, especially the exquisite cocktails.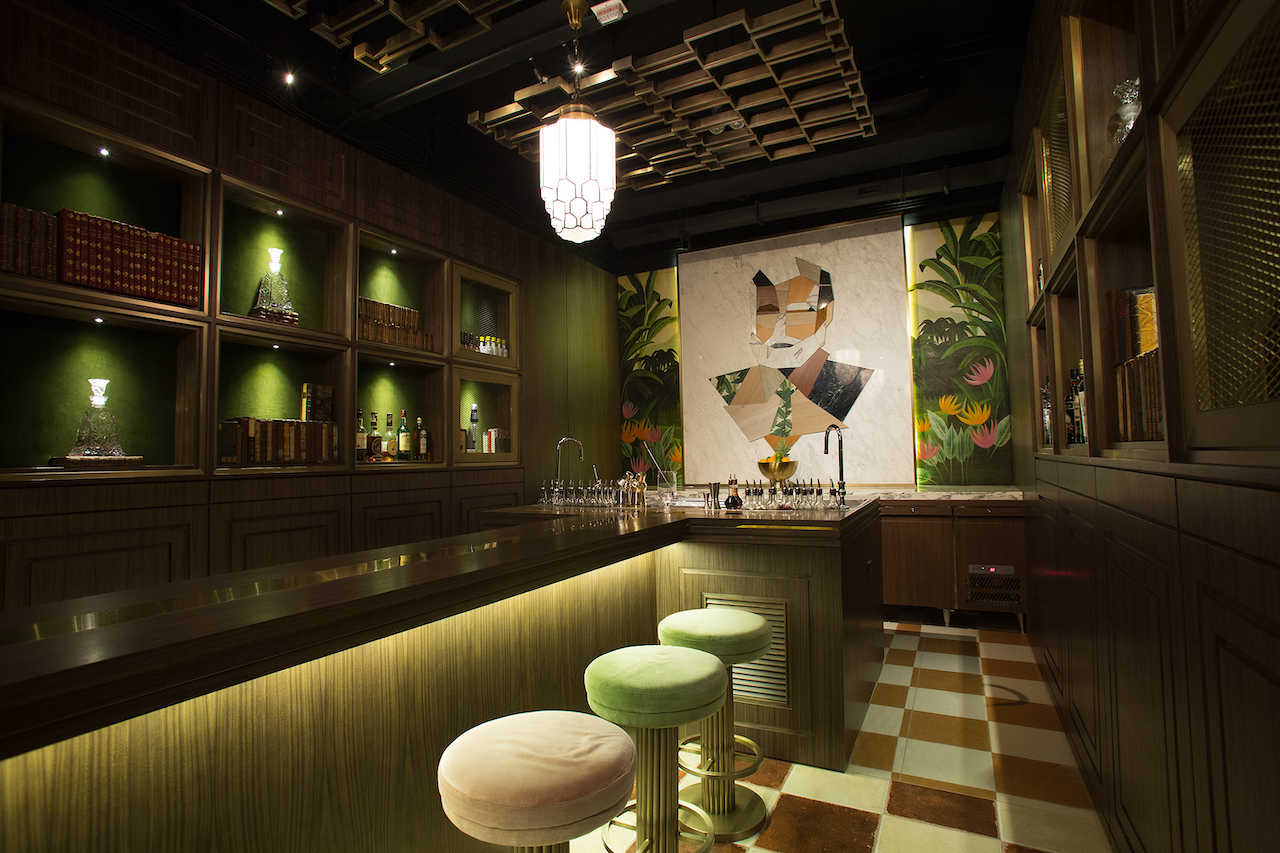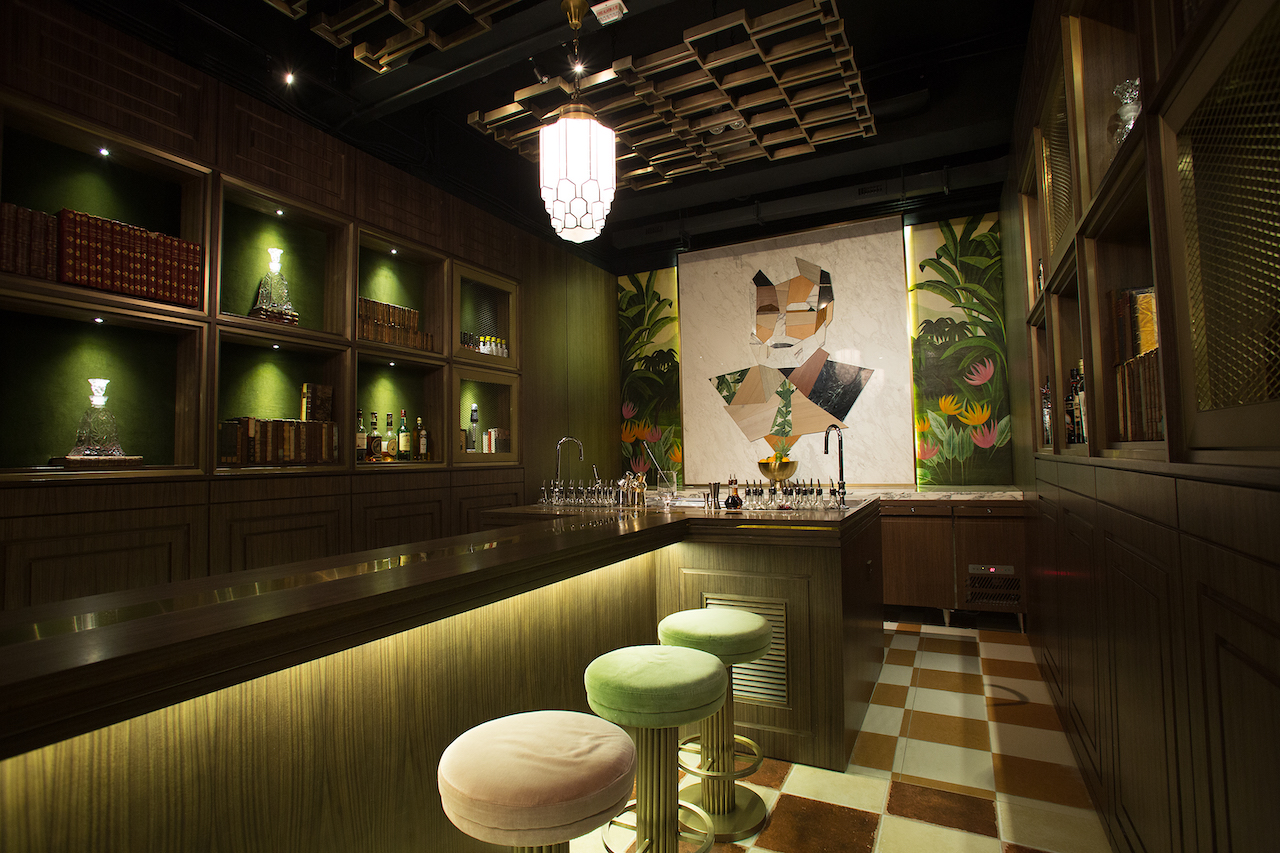 The Old Man
Add.: LG/F, No. 37, Aberdeen St., Soho, Central
Tel: 2703 1899
Business hours: 5:00pm – 3:00am Monday to Saturday
Official website
04 | Please don't tell ▪ Spy bar
PDT (Please Don't Tell) Hong Kong is a bar within a bar, located in the MO Bar of The Landmark Mandarin Oriental. At the door is a secret phone booth, and everyone must pass through the phone booth to enter PDT, which can only accommodate 25 guests.
In cooperation with New York's famous cocktail bar PDT (Please Don't Tell), PDT Hong Kong is carefully prepared by a professional bar team led by prestigious bartenders Jim Meehan, Jeff Bell, bar manager Malaika Suarez, and chief bartender Kervin Unido. The bar offers a variety of speciality cocktails, don't miss PDT New York's signature cocktail Benton's Old Fashion!
Please don't tell
Add: MO BAR, The Landmark Mandarin Oriental, Central
Tel: 2132 0110
Business hours:
5PM-1:30AM Monday to Thursday
5PM-2AM Friday to Saturday
5PM-12:30AM Sunday
Official website

05 | Dr. Fern's Gin Parlour ▪ Landmark Doctor's Consultation Room
Every time you walk into the Landmark, you are greeted by a number of high-end brands. It turns out that there is a clinic hidden in the basement, specializing in treating people who love GIN. At Store B31A, you need to enter from the door on the right hand side, where you will be greeted by waiters in white coats.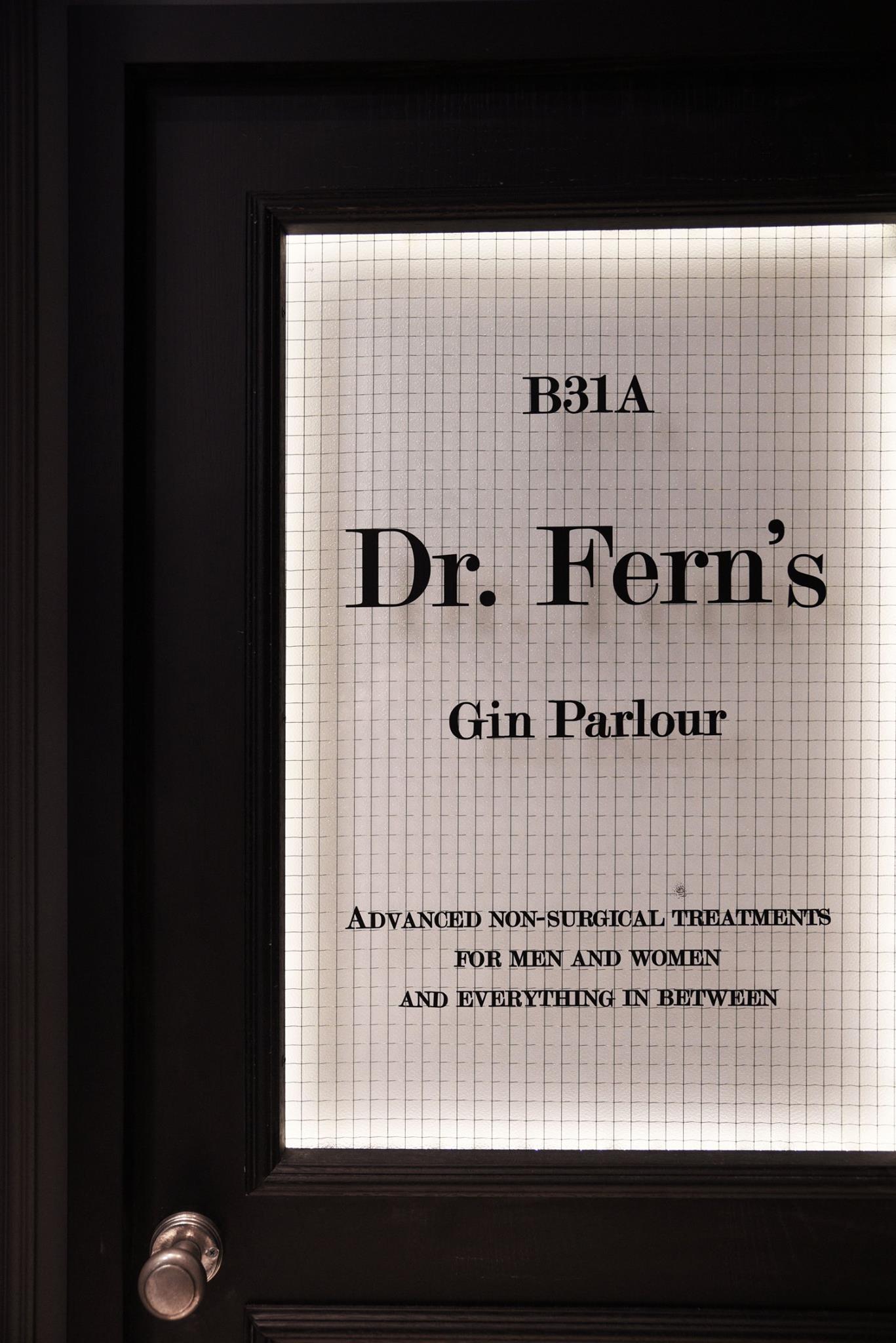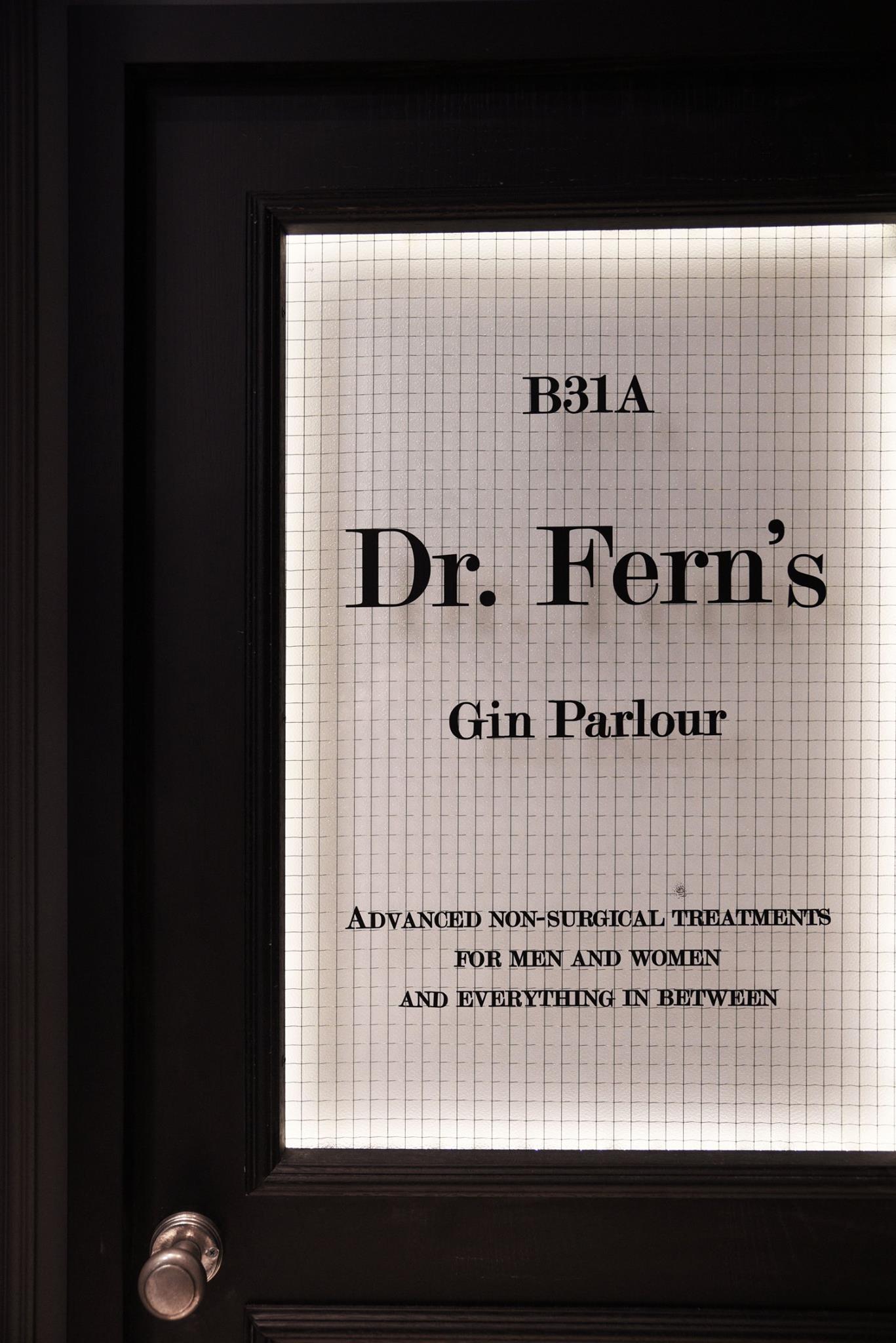 Dr. Fern's Gin Parlour, featuring Gin & Tonic, has 300 or more options which will dazzle you. All the options are matched with the appropriate Tonic Water according to the characteristics of the Gin, almost like a laboratory.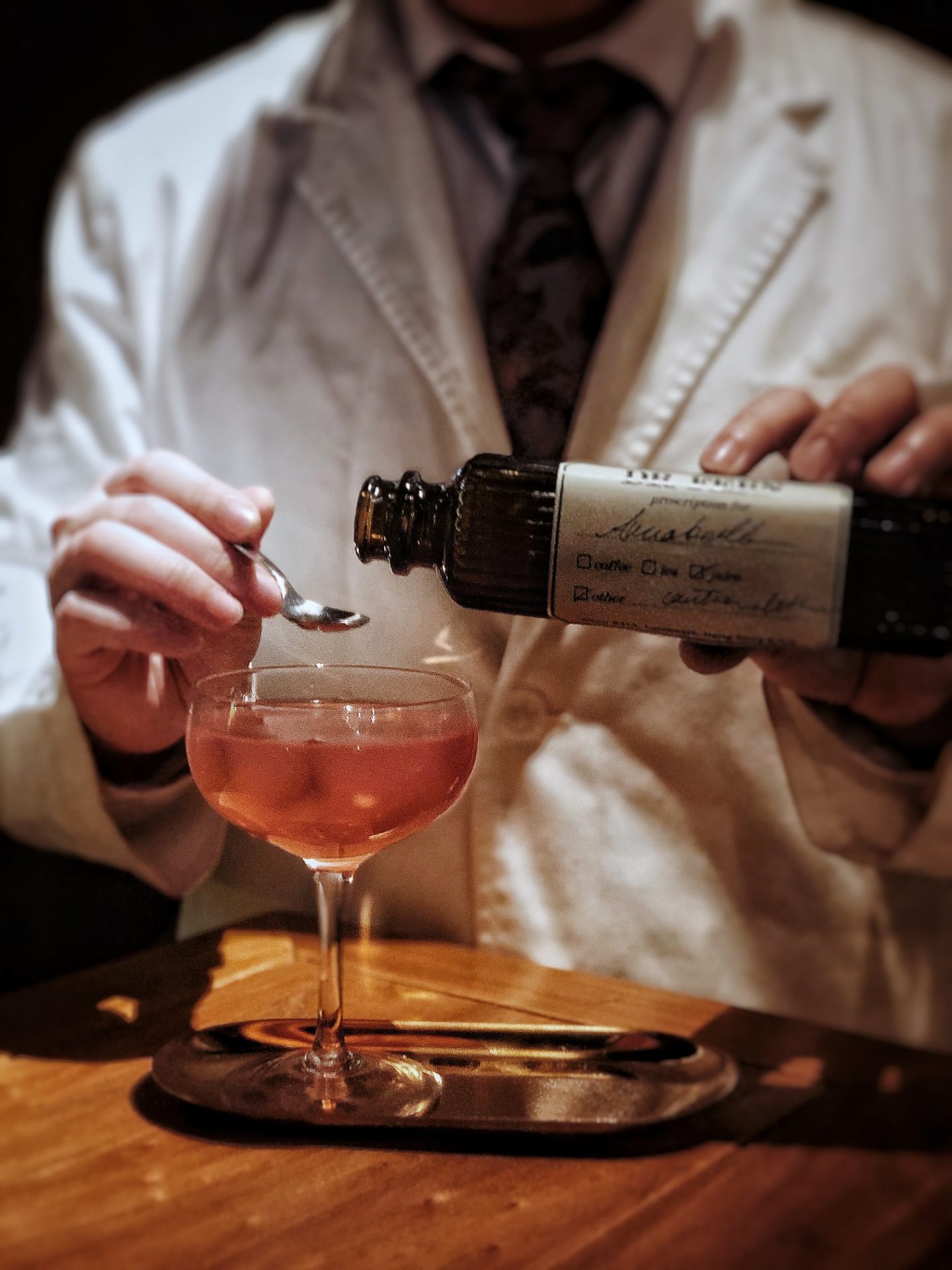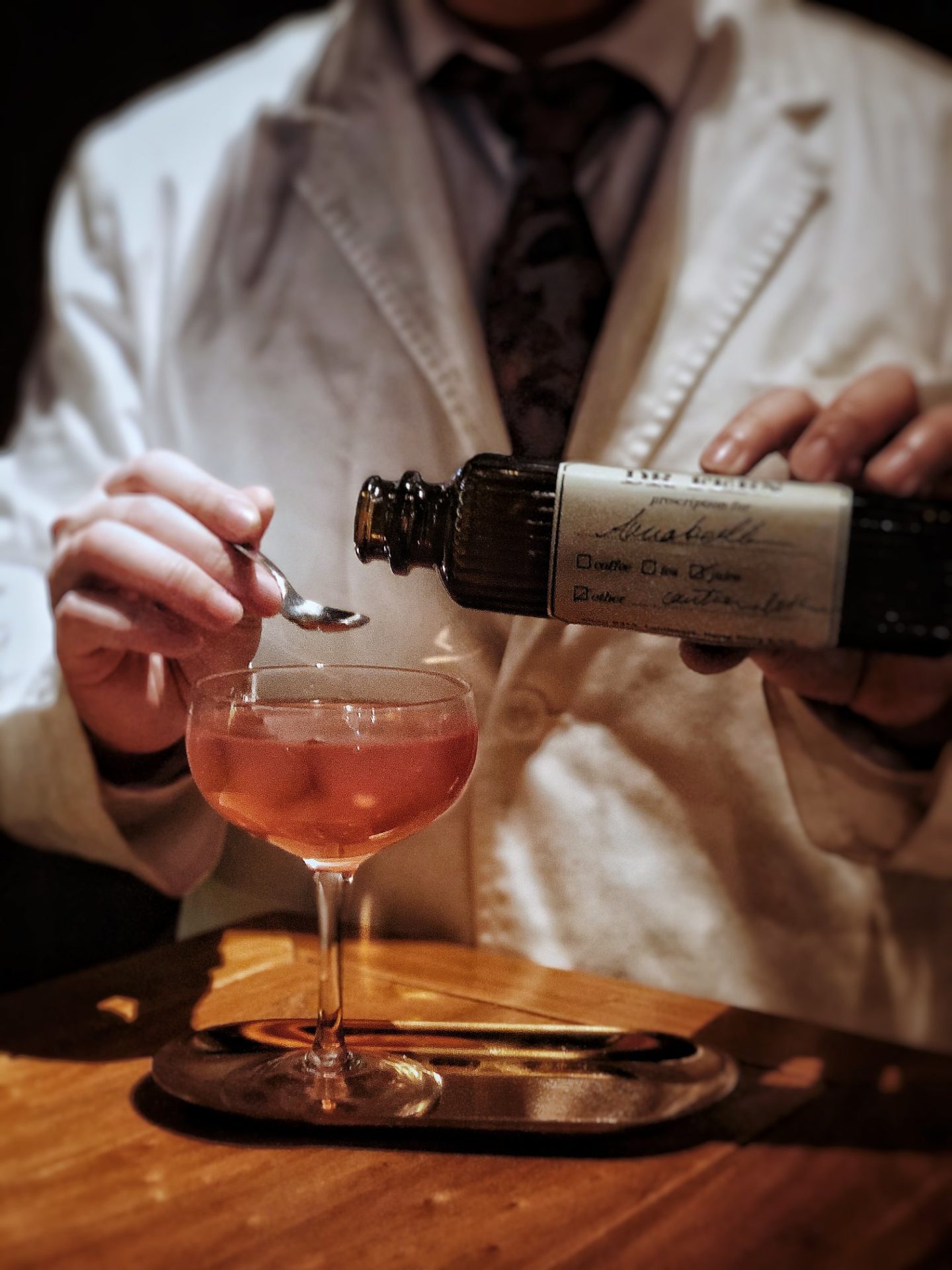 Dr. Fern's Gin Parlour
Add: Shop B31A, Landmark Plaza Basement, No. 15, Queen's Road Central, Central
Tel: 2111 9449
Business hours: 5PM-1AM, 5PM-2AM Friday to Saturday
Official website