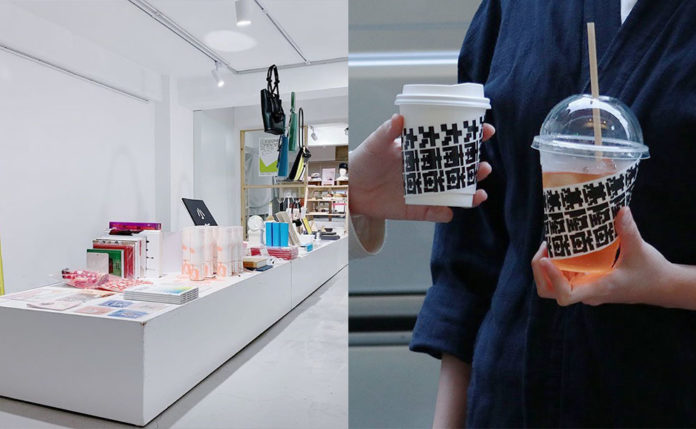 Is Sham Shui Po still a place for electronics, factories and groceries? The young generation has brought changes to it in the recent decade. Cultural and creative spaces, traditional workshops and other various shops and cultural activities have injected a diverse culture into the local community. The best-known is Tai Nan Street, Sham Shui Po, which is known as the "Young Artists Street". Let's visit the stores on the street together!
Café on Tai Nan Street
Diversified café—Openground
Openground is not a pure café on Tai Nan Street, Sham Shui Po. It is a diverse store that integrates coffee, books, art and design. The main color palette of the store is white and grey. With the glass windows and doors, the store is brightly lit. Humanistic and design books, as well as creative items, are available in the store. It also offers homemade coffee and sweets. The art exhibitions regularly change giving the customers a new experience every time they visit.
Openground
Add: G/F, No. 198 Tai Nan Street, Sham Shui Po
Business hours: 11:30AM-8PM Tuesday to Sunday, rest on Monday
Six-year old café—Café Sausalito
Café Sausalito has been operating on Tai Nan Street, Sham Shui Po for years. The café underwent complete renovation during its 6th year. The store will close from 5 July and will reopen on 30 July. As one of the first young artist cafes in Sham Shui Po, the store mainly provides light food. In addition, it is also a pet-friendly location.
Café Sausalito
Add: No. 201 Tai Nan Street, Sham Shui Po
Business hours: 9AM-6PM, 9AM-7PM Saturday
Stores on Tai Nan Street
CD store—White Noise Records
The owner, Gary, decided to move the store from the Prince's Building to the underground of Tai Nan Street. Perhaps this location will be better for people who are trying to make new friends through music. Gary brought his favourite music to the street to seek real music lovers. Besides CDs and vinyl records of different genres across the whole world, it also invites local and out-of-town bands to give performance. No matter mainstream or non-mainstream music lovers, you will find your favourite genre here.
White Noise Records
Add: G/F, No. 199 Tai Nan Street, Sham Shui Po
Business hours: 12NN-8PM
Artist creative space—Form Society
The Young Artists Street is full of art and cultural activities, and passers-by can talk about art, culture, life, aesthetics, philosophy and history. Form Society, a shop on the street, is trying to build art experiment spaces in the community. It was founded by Wong Tin Yan, an artist, to promote cross-border cooperation. Through diverse exhibitions, workshops, art and cultural activities, it has brought a new atmosphere to the community.
Form Society
Add: G/F, No. 186 Tai Nan Street, Sham Shui Po
Business hours: 1PM-7PM Tuesday, Thursday, Saturday and Sunday
Rest on Monday, Wednesday and Friday
Leather store—The Lederer
It is the only leather factory in Hong Kong that produces leather, leather products and DIY packages. All products are made in Hong Kong. It also regularly holds leather workshop activities. People looking to learn a new hobby or purchase materials must check this place out!
The Lederer
Add: No. 219 Tai Nan Street, Sham Shui Po
Business hours: 11am-6pm
There are various interesting art stores on Tai Nan Street. Tell us your favorite store on the Young Artists Street by leaving a comment!