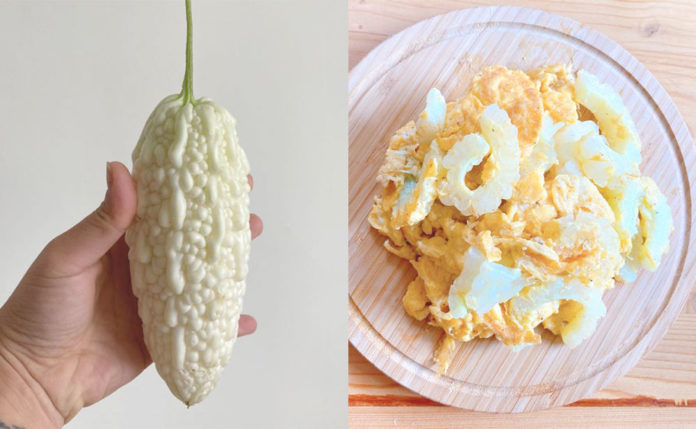 When I was a child, I would always see grandmas selling their"local ingredients" on the roadside. However, with less and less farmland in Hong Kong, developing logistics, and cheaper prices in mainland China, many people have forgotten the taste of local vegetables and fruits. Fortunately, there are still many Hongkongers who love this land and cultivate it silently to grow fresh and delicious local dishes. This week, you may add local flavour to your dishes by referring to the following online shopping local food platforms.
Au Law Organic Farm
Back to the countryside to promote local vegetables
The story of Huang Rurong, founder of Au Law Organic Farm, is somewhat dramatic. He quit his high-paying white-collar job to become a farmer and started to grow organic vegetables in Tai Kong Po Tsuen, Kam Tin in 2010. With the idea of "Hong Kong's agriculture should not disappear", Huang Rurong took over the land that his family had cultivated and started Au Law Organic Farm with his own experience in farming since his childhood.
Along with growing vegetables, Huang Rurong brought local vegetable planting classes, guided tours and the development of a "vegetable selling APP" to promote organic local dishes as his mission. The 200,000-square-foot Au Law Organic Farm has a beautiful environment. If you want to know the source of your food, you may visit the farm during a holiday.
If you want to buy vegetables, you can place an order online, choose delivery, or pick it up at Mobil and Central Farmers' Market. If you have no idea on what to buy, you may choose a farmer's recommendation package and let the farmer choose the most seasonal organic local vegetables for you.
Au Law Organic Farm
Tai Kong Po Tsuen, Yuen Long, Kam Tin, New Territories
FB 
Official website
Flourishing Crop PSG
Rebuilding the local cuisine consumption network
Flourishing Crop believes that consumers determine the future. A simple decision is enough to protect nature and Hong Kong's local cuisine.
Flourishing Crop is not a farm, but a platform to assist farmers in sales. They have cooperated with urban collection sites and agricultural markets to connect consumers with multiple locations for locally sourced ingredients, hoping that "Hong Kong can continue to grow, buy, and eat fresh local ingredients."
If you want to eat organic local vegetables harvested in the field within the next few days, just place an order on their website. In addition to buying different portions of thick vegetable bags or ordering freely according to the size of your family, you are also encouraged to share your cooking tips, and visit the farm to communicate and establish a real relationship with the farmers.
Flourishing Crop
FB
IG
Official website
Farm66
Startup for local ingredients
Farm66 is not a farm, but an indoor plantation field using innovative technology. Gordon, one of the two founders, took a master's program in sustainable urban development and studied the revitalization of industrial buildings, which gave birth to the idea of indoor planting.
Barista Billy, another founder, is familiar with coffee bean planting and believes that using innovative technology to plant will be the norm. The two hit it off and launched a fish and vegetable symbiosis system in the Kwun Tong Industrial Building covering 2,500 square feet.
Farm66 produces salads, cherry tomatoes and herbs that have been beloved by Hong Kong people in recent years. Even though the price is slightly higher, demand still outstrips supply. In dense factory buildings, there are original fresh and non-polluting local vegetables, who said that vegetables cannot be grown in the city?
Farm66
IG
Official website

Field
Locally sourced ingredient Delivery
The Field teamed up with farmers to deliver local vegetables and fruits from New Territories farmland to your home, and sell environmentally friendly locally produced daily necessities.
Buying vegetables in Field is usually a collection of "Farmers' Selection" seasonal vegetables, unlike the usual one-by-one selection in the market. Hao Ying, one of the "managers", believes that this is where consumers should adapt: "It's not just starting from your own desires but being humble about the soil and the land, and learning from the seasons, what should I eat during this period? You also need to care about the landscape and farmers behind the production."
As the novel coronavirus outbreaks after the Spring Festival in 2020, the vegetable purchase amount of subscribers at Fields increased by 10%, and the public began to understand that Hong Kong actually has local fruit and vegetables. However, will this be a temporary craze or a sustainable development?
Field
No. 03, Room A, 14/F, Goodwill Industrial Building, No. 36-44, Pak Tin Pa Street, Tsuen Wan (Opposite of Nan Fung Cotton Mill)
Tel: 5275 7073 (WhatsApp)
FB
IG
Local cuisine: Conscious consumption
Most of the ingredients on our table come from thousands of miles away. After a long period of refrigeration, storage, and transportation by plane, train, or ship, the original taste of the food has disappeared in some degree. "Eating chicken with chicken taste" has been lucky. After an epidemic passed, everyone suddenly realized that the logistics chain was fragile and the local production was valuable. The urban development model was originally diverse, and our life should have different choices. Local cuisine is an opportunity for us to regain the umami of ingredients and re-examine the local economic trend. Determine the food on your table with conscious consumption!