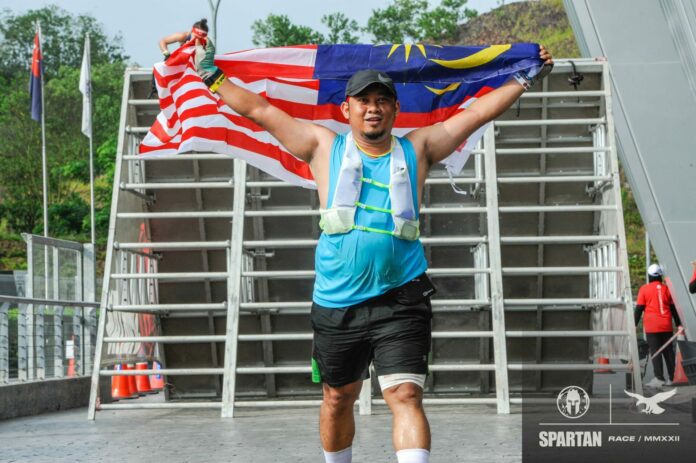 On the 3rd & 4th September, Spartan Stadion was held in Johor as one of the first Spartan Stadion races in Malaysia. A lot of participants felt the memories, moments and everything in between will stay with them for the rest of their lives. A little throwback, let's recap the top 5 interesting things that happened in Spartan Stadion you might not know!

1. Spartan Stadion is for all levels of fitness
Spartan Stadion is a 5km, 20-obstacle race through the world's most famous pro sports stadiums.. It is not a difficult race, but it is not easier compared to similar obstacle courses either. It is recommended to follow the guidelines set out in the Spartan Race training article before the race and to warm up properly in the morning, not long before the race.
2. Spartan Stadion is organised in a world class stadium

The Spartan Race Stadion 2022 at the Sultan Ibrahim Stadium in Johor. The state-of-the-art Johor Darul Ta'zim (JDT) football club's Sultan Ibrahim Stadium will host Malaysia's first Spartan Stadion on Sept 3 and 4. It is the iconic home of the Southern Tigers and was also bestowed the Stadium of the Year award by StadiumDB.com.

3. Finish the race, get bragging rights & memorabilia
Finishers will not only get the sweet sweet bragging rights & good stories to tell their friends. They will also receive a medal that is ⅓ of the Spartan Trifecta. Complete the Spartan Trifecta honor, earned by completing one of each Spartan distance – Sprint (Stadion included), Super, and Beast. This is a big flex within the community. You will also get a finisher t-shirt (which is also a bragging rights piece, that you can wear to the gym), Also, the amazing professional photos *chef's kiss*.
4. Highly interesting obstacles you don't often face
There are 20 obstacles throughout the race. The first one is to climb 4 & 5 foot walls. What a way to start! Other challenges include; running up and down stairs, running up and down stairs + big water bottle on both hands, monkey bars, multi rig obstacles, lift & carry 100 pounds stone. Ahh, the usual. What if you can't do it? No worries, replace it with 15 burpees then you're set!
5. Injuries? No worries with YAS
The challenges can be seen as tough, and most would love to protect themselves (in case any injuries happen). YAS protects almost all participants via technology-driven on-demand microinsurance. GPS-enabled insurance is one of the most advanced insurance products in Malaysia. The product covers the participants RM 2000 worth in personal accidents and personal belongings during the term of the event.

We are more than proud to be supporting Spartan series. Hence, the next event after spartan stadion is the world recognised spartan borneo trail in Sarawak.
If you want to try or find out more about the YAS app visit https://my.yas.io/