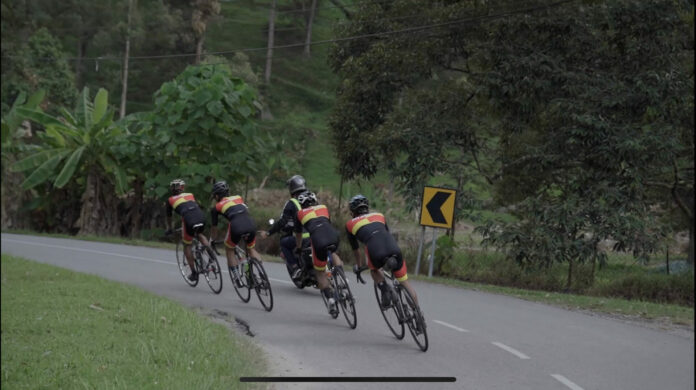 In conjunction with Malaysia Day 2022, The Crown Prince of Selangor, Tengku Amir Shah Ibni Sultan Sharafuddin Idris Shah Alhaj has organized a charity cycling tour called Selangor 600.
The Selangor 600 program is a 600km cycling event that tours around 9 districts in Selangor to visit charity homes & Selangor cycling interest points. Part of the places visited by the participants are rice fields, historical sites, coffee factories & indeginous villages. The tour was held for 5 days from 6th September 2022 to 10th September 2022.
The participants of the 600km cycling program consist of Selangor youth athletes which are Muhamad Qayyim Bin Mohd Saipul Anuwai; Zamirul Azrezza Bin Zulkefli; Muhamad Iqbal bin Zuraini; d Muhammad Adam Haiqal Bin Mohd Shairul Faizal.
YAS is proud to be part of the event by providing protection to all the youth athletes in ensuring their rides are covered with peace of mind. For 5 days during the event, they pressed "GO" prior to starting their ride on the YAS app, and "End" after their rides.

On the community side, a total of RM 20,000 has been donated to various charity houses in Rawang. These donations are contributed by Selangor Youth Community (SAY), Yayasan Raja Muda Selangor dan Worldwide Holdings Berhad.
Visit @yasmicroinsurance & @cyclingselangor instagram to find more great footages of the event.
YAS is Microinsurance & technology company providing on-demand GPS insurance that provides instant coverage in everyone's daily movements, anywhere and anytime.